Michael Chagnon
President, Advanced Solutions Group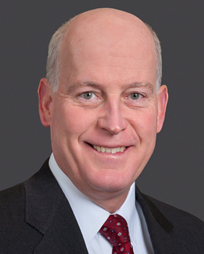 Michael L. Chagnon is President of the Advanced Solutions Group at Leidos. He leads over 2500 scientists and engineers in the design and development of mission critical C2, training, and multi-spectral space, airborne, ground and maritime ISR collection systems; phenomenology simulation; advanced sensors; and associated processing, exploitation, and dissemination systems. He manages all aspects of the $1.25B line of business, with financial, contractual, strategy development, business development, and human capital responsibilities. His primary customers include U.S. Army, US Air Force, U.S. Navy, Space and Naval Warfare Systems Command (SPAWAR), Defense Advanced Research Projects Agency (DARPA), United States Strategic Command (USSTRATCOM), Defense Threat Reduction Agency (DTRA) and North Atlantic Treaty Organization (NATO).
Chagnon has worked for Leidos, and its predecessor SAIC, for 28 years and has more than 30 years of experience in systems and software engineering specializing in the design and development of operational C4 enterprise systems for coalition, joint, strategic, and tactical warfare planning for CBRN/E effects assessment; decision support; and mission planning. Chagnon joined SAIC in 1988 as a software engineer. Prior to his promotion to Group President, he served as an Operations Manager for 11 years and a Division Manager for six years. He has 18 years of program management experience and 14 years of firm fixed price and earned value management experience. His line organizations have held CMMI certifications and ISO 9001:2008 registrations for more than 10 years.
Chagnon holds a bachelor's degree in economics from the University of California, San Diego.