John Fratamico
Chief Technology Officer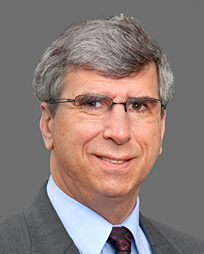 John J. Fratamico, Jr., Ph.D., is the Chief Technology Officer at Leidos. In this role, he oversees the Offices of Technology and Engineering, which conducts research and development across all markets to unlock potential scientific discoveries or improvements in technology, supporting C4ISR and data analytic requirements for customers. Prior to the Leidos merger with Lockheed Martin's Information Systems & Global Solutions business, Fratamico served as the president of the Surveillance and Reconnaissance Group (SRG) at Leidos, where he led more than 2,500 technical specialists in areas of multi-spectral; airborne; ground; maritime intelligence; surveillance and reconnaissance collection and processing systems; advanced sensor design and associated training; and command & control.
Prior to joining Leidos (formerly SAIC), Fratamico served as chief scientist at McDonnell Douglas Technologies Incorporated where he acquired a broad and deep technical foundation and a passion for applying cross disciplinary solutions to problems of national importance.
Fratamico earned his bachelor's, master's, and doctoral degrees in electrical engineering from the Massachusetts Institute of Technology (MIT). During his tenure at MIT, he was selected as a Fellow of the Fannie and John Hertz Foundation. Within the Institute of Electrical and Electronics Engineers (San Diego Chapter), he has served as chairman of the Microwave Theory and Technique Society and the Antennas and Propagation Society. He has also served as an instructor of extension courses at the University of California in Los Angeles.