George Reiter
Acting Chief Human Resources Officer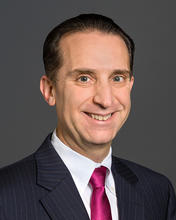 George Reiter is the Acting Chief Human Resources Officer at Leidos in Reston, VA. In this role he has oversight of all Human Resources programs throughout the Enterprise.   He also serves as Senior Vice President of Total Rewards.  This role encompasses the oversight of compensation, benefits and global mobility programs, federal wage and hour compliance, and Defense Contract Audit Agency requirements as a federal contractor.  George interfaces with the Compensation Committee of the Board of Directors and serves on a number of Corporate-wide interdisciplinary committees. Prior roles included the Corporate Director of Compensation and several senior line Human Resource leadership positions.  George has been with Leidos/SAIC since 2000.
Prior to joining Leidos, George worked at Raytheon Systems Company in Arlington, VA as Compensation Program Manager, preceded by a number of Human Resources management positions at Hughes Aircraft Company in Tucson, Arizona.
George is a Certified Compensation Professional and is a member of WorldatWork, the Society for Human Resource Management, is on the policy board of the American Benefits Council and on the Aetna CO|OP Roundtable.
George has a Master's degree in Labor and Industrial Relations and a B.A. in Public Policy from Michigan State University.