We believe diversity and inclusion create cohesive and collaborative teams that drive innovative solutions.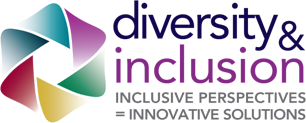 At Leidos, we believe that a focus on diversity & inclusion improves team performance, influences innovative business strategies and drives positive results by advancing our workforce, cultivating an inclusive workplace and advancing our reputation in the marketplace.
By cultivating an inclusive culture, we enable every employee to leverage their unique talents and high performance standards to create cohesive and collaborative teams that drive innovative solutions. Leidos values differences in thought, style, backgrounds, and opinions. The talent needed to grow our business depends on cultivating a workforce rich in diversity of thought, experience and culture. Our commitment to diversity and inclusion is reflected in:
How we recruit talent, both internally and externally.
How we develop and promote a diverse talent pipeline, including mentoring diverse employees by senior company leaders and establishing diverse candidate slates for senior level positions.
Our core values and the way we operate every day.
Diversity Talent Acquisition & External Partnerships
Leidos has an extensive Diversity Talent Acquisition and External Partnership strategy that focuses on four primary engagement objectives:

* Acquire Talent
* Showcase our Employment Brand
* Demonstrate our Commitment to Community
* Professional Development

Each year we attend and participate in a variety of career fairs near our primary locations that specifically target people who are ethnically diverse, female, military personnel, and those with disabilities. Our continuous commitment to diversity and inclusion is reflected in the way we engage and support various communities through our innovative programs, partnerships, sponsorships and support. Listed below are just a few of our valued partners:
Campus and Talent Acquisition Veteran Outreach
Our college campus outreach engages diverse engineering and science clubs at partner schools from our Strategic University Alliances and others that produce students and graduates well-suited to fill intern and entry-level positions. Our recruiting strategy also includes large scale diversity-focused marketing and advertising that targets candidates through job scraping, magazine ads, targeted email campaigns, and more. To attract, retain, and support veterans, Leidos has a dedicated military veteran outreach program.
Retention and Engagement Initiatives
Leidos' retention and advancement pillar includes a variety of diversity & inclusion programs that support the engagement and advancement of our diverse workforce with initiatives such as:
External Recognition and Awards Programs
Executive Mentoring Program
Professional Development Opportunities
Employee Resource Groups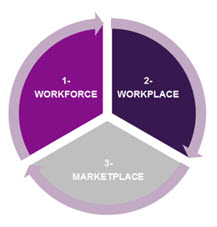 More than 3,000 employees participate in our Employee Resource Groups (ERGs), which support onboarding, networking and professional development opportunities for our employees. Leidos ERGs are company-sponsored organizations composed of employees who join together based on shared characteristics or life experiences. Several ERGs have chapters in multiple Leidos locations and offer development programs for their members. Each ERG is aligned with the goals and objectives of Leidos through their engagement in three critical areas:
Workforce: Attract, develop and retain a diverse workforce where all employees are welcomed, valued and respected.
Workplace: We treat our employees as individuals and leverage their holistic experiences to drive business value; our leaders demonstrate inclusive behavior that creating cohesive and collaborative teams that drive innovative solutions.
Marketplace: Showcase Leidos as an inclusive and competitive employer of choice by demonstrating our commitment to our people, our customers and external partnerships.
Current Leidos ERGs:
African American Leidos Network (AALN)

Connects employees to attract, develop, and retain African American employees to achieve the company's business objectives.

CORE

Serves to both enhance the employee experience for virtual, embedded and remote employees and provide Leidos with increased differentiators for our customers.

Hispano-Latino Leidos Asociación (HoLA)

Foster professional growth and support the retention, engagement and affiliation with the Hispanic-Latino community. HoLA is our newest ERG, established in 2016.

Military Alliance Group (MAG)

Serves as an advocate and resource for Leidos employees and their families who are former and currently serving military service members.

Millennials

Connects early-career employees with others in the company to help foster learning, career development, and professional growth.

Fosters employees' understanding of lesbian, gay, bisexual, transgender, and questioning (LGBTQ) issues and workplace needs.

Women's Network

Provides a forum for learning, understanding and supporting the professional growth of women.
Recognition
Leidos has been recognized due to our commitment to the advancement of diversity and inclusivity by the following partners:
Human Rights Campaign
STEM Workforce Diversity (Top 50 Employers)
Careers and the disabled
Top Supporter of HBCU Engineering Programs
National Society of Black Engineers
Equal Employment Opportunity (EEO) and Affirmative Action (AA)
Leidos is committed to providing employees and employee candidates the right to equal employment opportunity and a discrimination-free work environment where employment practices are based upon an individual's capabilities and qualifications without regard to sex, race, ethnicity, color, age, national origin, citizenship, religion, physical or mental disability, medical condition, genetic information, pregnancy, family structure, marital status, sexual orientation, gender identity or expression, veteran or military status, or any other basis prohibited by law. This policy of equal employment opportunity applies to all personnel policies and procedures including recruitment and hiring, promotions, transfers, and terminations, as well as compensation, benefits and other terms, conditions and privileges of employment.
Additionally, Leidos takes affirmative action to recruit, hire and promote qualified minorities, women, people with disabilities, and covered veterans pursuant to Executive Order 11246 and other statutes that proscribe government contractors from discriminating against any employee or applicant for employment because of race, color, religion, sex or national origin. Affirmative action efforts, objectives and strategies are documented in the company's Affirmative Action Plans (AAPs).
Leidos develops annual AAPs to identify any areas of underutilization of women and minorities in the workforce; and to establish good faith efforts to address any such areas.
All Leidos employees share in the responsibility for fostering a discrimination-free work environment, where employees are treated with dignity and respect. All managers and supervisors are responsible for making good faith efforts and demonstrating performance toward the implementation of company AAPs and achievement of plan objectives.