The 9/11 Promise Run: A 240-mile tribute from the Pentagon to Ground Zero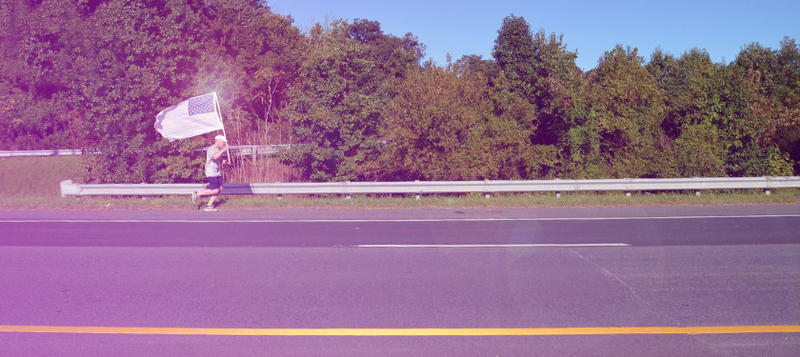 From Sept. 9–11, I participated in the 9/11 Promise Run. Established in 2016 by my friend Jen DePoto, this remarkable event keeps a promise that was made 16 years ago when our country was attacked. Many lives were lost and we continue to deal with the aftermath. The 9/11 Promise Run honors the lives of those lost, the emergency personnel who responded with the greatest of courage, the folks that continue to fight for this country's safety and freedom, here and abroad, and the children and families who were directly impacted.
There's no registration fee for the 9/11 Promise Run. Instead, each runner is required to raise a minimum of $1,000 for one of the designated charities. We raised more than $43,000 for Operation Homefront and Hope for the Warriors, this year's charities.
Jen attempted to convince me to participate in the inaugural 9/11 Promise Run in 2016, but I was injured and already preparing for another race. When she asked again this year, I couldn't help but think of the many lives lost and impacted on 9/11 — and the many who have died since.  Several of my close friends and family came to mind while I considered signing up for the run. 
I thought about my friends who've spent months and, in some cases years, away from their families. I thought about my younger brother Ben, who served two tours getting sand in his boots with the U.S. Army, 3rd Infantry Division. I thought about my brother-in-law Corey in the Air Force, who was charged with keeping the Pentagon and other local military installations safe after 9/11. I thought of my wounded warrior friend Mike, who is finally able to walk with a cane after years of being confined to a wheelchair and undergoing multiple surgeries to repair spinal injuries. I thought about the fact there are still thousands who carry their emotional and physical scars that stem from the events of 9/11.
Looking back now, the decision was easy. I had to join the 9/11 Promise Run.
I was very excited to run for a cause that was much bigger than me and my love for running. The thought of running 39 miles in three days weighed heavily on my mind. I had never ran that far in such a short period of time. To my surprise, however, the physical challenge was dwarfed by other experiences on what was a life-changing journey.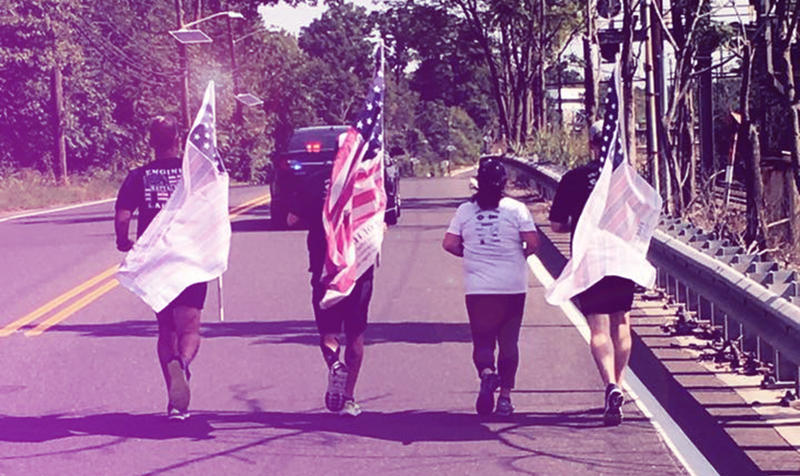 For this year's event, four relay teams consisting of 4-9 people ran continuously over the course of three days, starting at the Pentagon on Sept. 9 and finishing at Ground Zero in New York City on Sept. 11. Each group was responsible for running about 240 miles.
The teams were diverse too, with runners from all over the country, ranging in age from those in their 20s to some in their 60s. Several of the runners were active duty Marine Corps. To honor those who died on 9/11, all of us carried an Honor Flag bearing the names of those lost on that fateful day. I don't normally care to have anything in my hands while I run, but I made an exception for all 39 miles I ran over the weekend.
Over the course of the three days, I met many amazing people and thoroughly enjoyed the fellowship with runners and supporters. I have never run, laughed and cried so much in such a short period of time. The stories from some of the runners and first responders, or even getting caught up in my own thoughts as I reflected on the magnitude of what we were doing, moved me to tears. The humbling support and hospitality we received from several fire houses along the route left me overwhelmed. Each fire house we visited treated us like heroes, offering food, water and even a place to lay our heads at night. 
I was humbled because the first responders are real heroes. They are the ones bearing painful scars from the past. They are the ones who continue to serve despite the pain and challenges they face each day. I still haven't been able to fully process the experience, but feel that the event gave people a sense of hope. As if to say, "We do matter, others do care, we are loved and we are not forgotten."  
We arrived in New York on the afternoon of Sept. 11. There was no fanfare, no medals. Just 25 determined runners. Jen asked active duty and former military members to lead the way for the last three miles to the 9/11 memorial. I was humbled and proud to join my fellow veterans at the front.
During the run, Jen asked me if I was ready to sign up for 2018. I laughed and told her to talk to me in about eight months. I was home for only two days before I started a revised packing list and a list of things I plan to do differently next year. I don't know how I could possibly say no.