'Almost storybook': The fighter pilot POW who became a Major General
In June of 1967, 24-year-old fighter pilot Ed Mechenbier was flying his 80th mission over North Vietnam. His target on that mission was a railroad that served as a main supply route from China. Mechenbier was about 30 miles east of Hanoi when his plane was shot down, forcing him to eject and forever altering the course of his life.
Mechenbier was born in Morgantown, W.Va., and raised in Albuquerque, N.M., and Dayton, Ohio. He entered the U.S. Air Force Academy in 1960 and graduated in 1964. After graduation, he attended pilot training and served tours overseas. While on assignment in Europe, Mechenbier and 66 others from his fighter squadron volunteered for the Vietnam War, many of them under the belief that the war would be short.
Mechenbier had been in Vietnam for seven months and was nearing the end of his tour when he was shot down. As he was parachuting to the ground, the North Vietnamese were shooting at him. He could hear the bullets going by as he was helplessly falling into enemy territory. Somehow, he wasn't hit and he safely landed on the roof of a building outside a small village.
Once on the ground, the North Vietnamese, some brandishing machetes, cut off his gear and uniform and tied him up. They poked him with sticks, threw rocks, and beat him before leading him and his co-pilot, who landed not far away, to some bomb trenches.
Mechenbier remembers the trenches looking remarkably similar to graves. There, the captors drew their guns and pointed at Mechenbier and his co-pilot. Every time they raised their guns, Mechenbier thought that was the end. It turned out to be a cruel joke as the Vietnamese broke out into laughter after the third time.
Spared his life, Mechenbier was taken to the Hoa Lo Prison, infamously nicknamed the "Hanoi Hilton." As with all the other men imprisoned there, Mechenbier experienced mental and physical torture.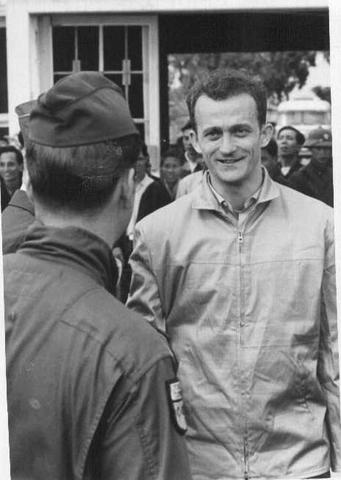 "We knew that if we stuck together, we could get through it. Whether it was one year, two years, eight years – forever. They weren't going to win," says Mechenbier.
He spent five years, eight months, and four days at Hoa Lo as a prisoner of war.
"There are bad things that happen on day one. There are bad things that happen on day 2,093," says Mechenbier. "You get through an experience like that mentally, knowing that you're not alone. There are other people counting on you."
Throughout the war, Mechenbier and his fellow POWs were never all allowed outside together other than in small groups. Despite the lack of communication, they shared a mentality that they would return one day with honor.
"Don't do anything in an interrogation with the Vietnamese that when you return to your cell, you'd be embarrassed to tell your cellmate," says Mechenbier.
"I spent four years with one other guy in a small room. I know Kevin Joseph Patrick McManus very well. No secrets in his life. No secrets in my life that he didn't know before he passed on," says Mechenbier.
Signed on Jan. 27, 1973, the Paris Peace Accords ended the Vietnam War, paving the way for the release of POWs. The first group of POWs went home two weeks later. When another round of POWs were told they were being released, Mechenbier was part of a group of about 20 who refused to leave for five days. They thought it was propaganda by the Vietnamese and they didn't want to be used after all the time they had served.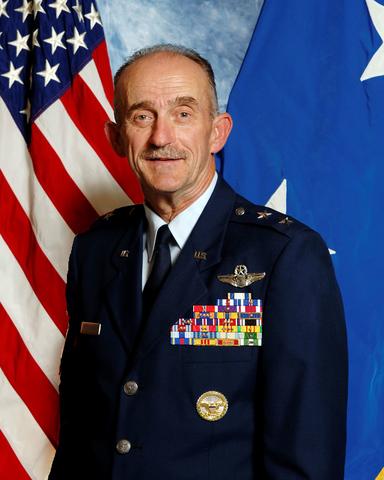 "It was a matter of personal honor. Until we knew that the war was really over – because we didn't believe anything the Vietnamese told us – and it was a legitimate, honorable release, we weren't going," says Mechenbier.
Only after being given a direct order did Mechenbier and the others comply, finally believing that the war was over. After returning to the United States, Mechenbier was awarded the Silver Star with an Oak Leaf Cluster for resisting demands by the Vietnamese for information, confessions, and propaganda material. He also received a Bronze Star medal with the "V" device for conducting himself in accordance with the Code of Conduct while a POW.
Mechenbier continued serving long after Vietnam. In 1999, he was promoted to Major General and retired in that grade in 2004. That same year, Mechenbier returned to Vietnam to repatriate the remains of airmen killed in action.
Today, Mechenbier is a consulting employee for Leidos based in Dayton and has worked for the company since 1992. He serves on several private and public boards and actively volunteers with American 300, an organization which provides resiliency training for all branches of the U.S. Military.
As difficult as his decorated Air Force career was at times, Mechenbier acknowledges that his service has defined him.
"It provided the foundation for everything I do in my personal and professional life," says Mechenbier.
"In some respects, the best thing that ever happened to me was getting shot down. I don't know that I needed six years as a POW to make all the things happen. But the things that have happened in my life because of, as a result of, after, are almost storybook," says Mechenbier.
"I wouldn't change a thing."