Ask the Recruiter: Courtney Davies
A few months ago we asked our social media followers for questions related to their job search and how we hire at Leidos. Since then our recruiters have been answering these questions a few at a time and giving their personal take on everything from what they look for when screening resumes to when soon-to-be veterans should begin their civilian job search. In this installment of our Ask the Recruiter series, Courtney Davies shares her insights.
Courtney, a proud Virginia Tech Hokie, has been recruiting for technical skill sets for three years, and enjoys getting to know every candidate she works with.
"I love recruiting! I get to talk to people all day long," she says. "I'm especially happy when candidates or previous hires send referrals to me. It means they had a great experience and that they like their job."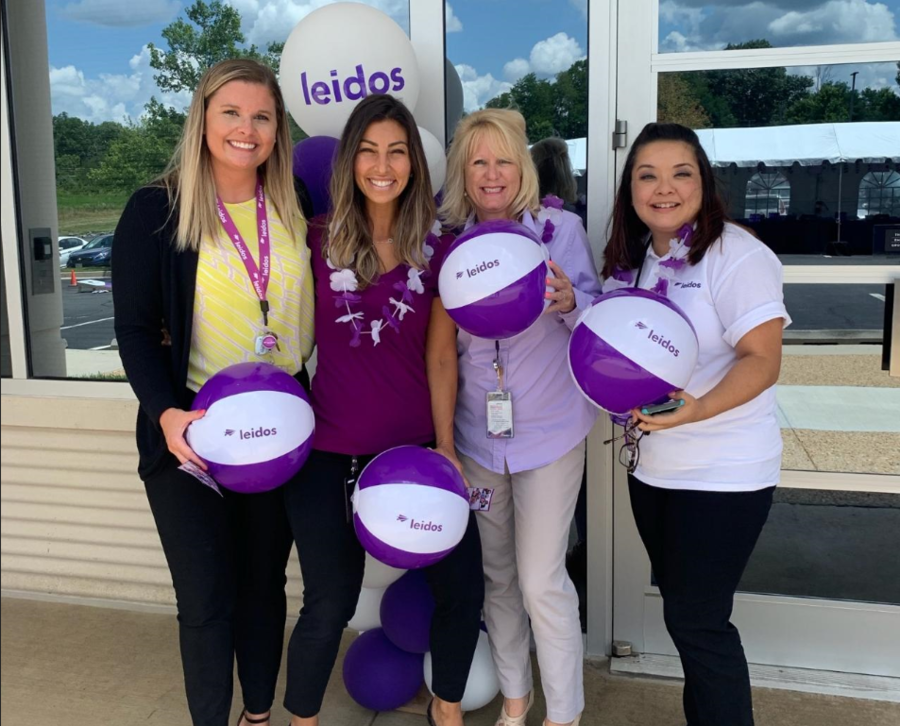 If you're interested in working with Courtney, connect with her on LinkedIn or submit a referral through our External Referral Program.
How can new graduates get recent graduate and entry-level jobs that require more experience than they have?
My biggest advice is to network, network, network! You never know who has what connection, and when it comes to hunting for a job it's often about who you know. So reach out to people you already know and ask for more introductions. Then keep in touch with all of your professional connections.
If I have most, but not all, of the experience you need or if I don't yet have certain qualifications, how can I overcome what I lack?
If you lack a qualification, keep in mind that sometimes experience can outweigh some of those requirements. Make sure you have the most relevant experience on your resume. In your cover letter and communications with your recruiter, highlight how you offer solutions and share the ways you would add value to their company.
In all cases, highlight the experience that you do have. Then express that you're excited about learning new things while offering ideas around how you'll handle the areas where you don't currently have experience. If you are willing to learn, grow, and take on new challenges, then you will be a great candidate.
How can I make my resume stand out?
Tailor your resume to every job that you apply to by thinking about how recruiters will be screening them. First, show that you meet the minimum qualifications for the job. If the job requires 5-plus years of experience and a Top Secret clearance, then make sure your resume highlights that experience and the clearance. And if the job requires a certain set of skills or technical certifications, then list them as bullets at the top of your resume.
As an active duty soldier and in the process of retirement, when should I start submitting my application?
Most companies that are hiring want someone right now instead of six months later, so you may want to save yourself some time and only start applying to positions once you have less than six months of active duty left.
How can I transition from the Marine Corps Intelligence to Leidos' Business Development team?
Consider applying to jobs that relate closely to your current experience, even if they're not the exact role or department that you'd like to be in a couple years from now. At most companies, it's easiest to switch your career path once you have your foot in the door, and the same is true with Leidos. Plus, Leidos fully supports its employees continuing their education and pursuing professional development. Beyond offering an online learning system and other job training, Leidos often reimburses employees for tuition and certifications.
If I have clearance, but not a polygraph, should I still apply for a position that requires a polygraph?
Look over the job description carefully. If it says that you need a Counterintelligence Scope (CI) Polygraph to start, I would advise to apply only to positions that are at your current clearance level. Depending on the position, program, and other factors, your clearance could potentially get upgraded. For some positions, though, that may not be the case. So, stick to what applies to you.
---
Learn more and explore opportunities
We hope that Courtney's insights answered some of your most pressing job search questions. Follow Leidos on LinkedIn for more career tips and browse our current openings.