Ask the Recruiter: Dorion Baker
A few months ago we asked our social media followers what they were most curious about in regards to our hiring process at Leidos. Our recruiters have been answering these questions to give a firsthand account on what they look for when selecting candidates and today, Dorion Baker will be sharing his insights.
Dorion has worked in recruiting for more than 20 years and understands the importance people place on their career-related decisions. He suggests working with a recruiter who cares about what you want out of life and how your work fits into that vision.
"Choose a recruiter who wants to make life better for you—to help you find rewarding work—because career decisions are some of the most important decisions you'll ever make," he says.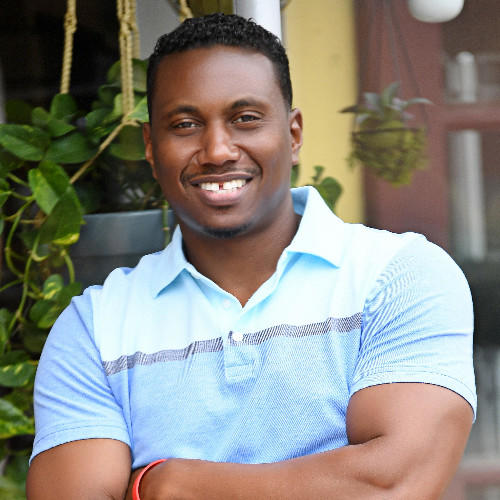 Dorion most often recruits for roles in software engineering, software architecture, and product management in the health IT space. If you have related experience and a desire to hear about new opportunities, we invite you to connect with Dorion on LinkedIn or browse our current job openings. Now, onto his answers to your questions.
Should I apply if I don't quite meet the requirement for years of experience?
Most job descriptions include a minimum qualifications section. If you don't meet those minimum qualifications, it might not be a complete deal breaker. For instance, candidates who are early in their careers can add up the number of months they've worked in internships related to the work and include them in their overall years of experience. Also, in some cases, your years in education could substitute for the lack of years in work experience. If you have a Master's degree when the position only requires a Bachelor's degree, then you may be able to count those two additional years of education toward your years of experience. When in doubt, apply! You can discuss with the recruiter when possible, or explain your situation in your cover letter.
What's most important to hiring managers: industry experience, matching skills, or cultural fit?
It depends on the team and the role, but showing that you're a strong cultural fit can often overcome a lack of industry experience or matching skills. If you have the skills and the experience, but Leidos is not a good cultural fit for you, then it will be difficult for you to perform successfully.
How do you ensure you are not filtering out the "right" person when searching for a candidate?
We don't look for a 100 percent fit to the job requirements. In fact, we advise our hiring managers to consider even an 80 percent match to the job requirements they provide. If you meet close to 80 percent of the job requirements, then we want to speak with you and see how we can creatively sell your experience to the hiring manager.
Do recruiters have a preference for LinkedIn profiles or traditional resumes?
I personally don't have a preference. Whichever version does the best job of telling your career story related to the job I'm recruiting for is the one I want to read.
---
Stay tuned for more answers to your questions!
We hope that Dorion's insights have helped you feel more informed and prepared during your job search. Follow Leidos on LinkedIn to make sure you see our next installment of "Ask the Recruiter" to get more answers to your job search questions.