Davis family's connection to NBA 2K League goes deeper than a corporate sponsorship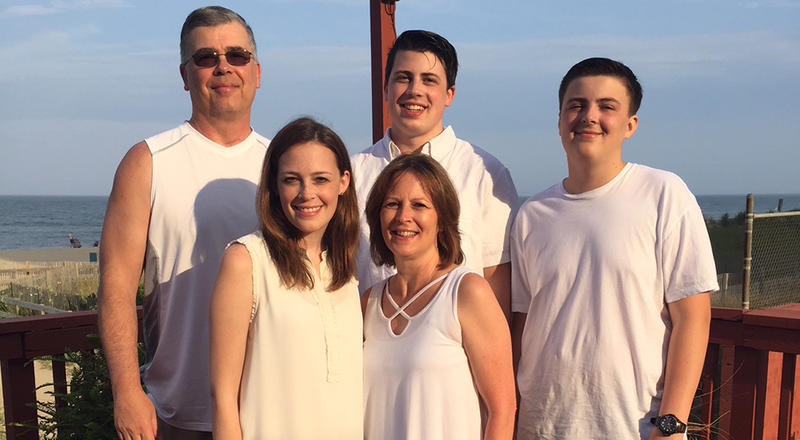 In March, Dan Davis was halfway through the spring semester of his freshman year at Montgomery College in Maryland. By April, he had left school to go live in Memphis and play video games. His family couldn't be more supportive.
Dale Davis and his wife Valerie raised their three children in a video game-friendly household in Silver Spring, Md. Imagine a room full of kids – and adults – huddled around a big screen TV sharing a handful of controllers and playing game after game of Mario Kart. This was commonplace for the Davises.
"You know you've made it when you're talking smack to your daughter's 13-year-old friend while playing Mario Kart," says Davis, half-jokingly before adding that the family always had several game consoles in the house. "I thought it was something important for the kids when they were growing up and I enjoyed playing with them when I had the chance."
"I'd be the first person at a store at midnight picking up three copies of whatever game it was that was being released so that we'd all have one," says the elder Davis, a senior project engineer at Leidos. "But I was also one of those dads that took away the video games if they didn't do their schoolwork first."
Dan mostly confirms his dad's version of events: "I basically played video games whenever I could and until I got bored. Usually it wasn't until I finished my homework but, of course, I'd lie sometimes just so I could hop on."
All of that time spent gaming shows too, with Dale saying controllers are almost like an extra appendage for Dan. Nick Davis, who also works at Leidos as a software engineer, saw his younger sibling's potential from an early age.
"Games were never just a hobby for him. It was never something where he picked up a controller for a couple hours, it was always something more," says Nick, Dan's senior by four-and-a-half years.
As kids, the brothers battled and bonded over games, including popular titles like Madden, Modern Warfare and all of the Wii Sports series. Nick remembers Mario Baseball as another one of their favorites and a game over which the brothers got into "actual, legit fights." But it was their shared love of NBA 2K that has helped propel Dan into the professional gaming ranks.
Nick says it began with them playing basketball in real life until they realized "neither of us was going pro." From there, they moved onto the virtual courts of 2K.
"I have to give Nick a shout-out, just having him as an older brother and following in his footsteps," says Dan. "He was the basketball fan, he was a video game fan, and it started with me watching him play and then playing against him. That's really where my career started."
Dan began playing 2K regularly as a 10-year-old. That early start provided him with almost a decade's worth of experience before the NBA announced it was launching the NBA 2K League, the first professional gaming competition owned by a major U.S. sports organization.
"I first learned about the league when I saw something pop up on Twitter," says Dan. "And I told everyone I knew that I was going to make the league no matter what."
While Dan oozed with confidence, he still had to clear several hurdles before realizing his dream. The 2K League's first round of qualifying ran from Jan. 1 to Jan. 31 and was open to anyone worldwide who would be 18 or older by February or a high school graduate by the end of 2018. In order to progress to the league's Combine in February, contestants had to win at least 50 games in 2K's online Pro-Am mode in January.
Almost 72,000 players reached the 50-win milestone and advanced to the Combine, including Dan. The Combine had 12 scheduled playing windows where contestants played with a default character from one of the five traditional basketball positions: point guard, shooting guard, small forward, power forward, and center. Dan chose to qualify as a small forward, a position he'd never played in the game before.
That might seem like a risky decision, but according to Dale, Dan chose small forward so that he could showcase his versatility. "Small forward allowed him to show all his skills; shooting, passing, dribbling, rebounding, and defense. Centers don't handle the ball much and guards don't rebound as much. He wanted to show he could do it all."
"Going in, I knew I had to do a little bit of everything – rebound, assist, and score. At least that's what I felt a good small forward should be able to do," says Dan. After a slow start, his stats started to pick up and by the end of the Combine, he felt he had played well enough to progress.
Using a combination of Combine performance and an application process that checked players' basketball IQs, understanding of NBA 2K, and reasons for playing in the league, the pool of 72,000 players was whittled down to just 250 finalists. Dan again made the cut.
The next step for the 250 players was a panel interview with stakeholders from the NBA and NBA 2K, and other officials, such as sports psychologists. These interviews were designed to help the league narrow down the field to the 102 gamers who would play in the inaugural season. For Dan, it was an excruciating two-week wait before he learned his fate: he would be one of the 102 who would participate in the league's draft on April 4.
"I got a text from him and he was just extremely excited because it was something he'd been working towards for a long time," says Dale.
Nick first heard the news from their mom and he called her right away. "I heard Dan in the background and he was struggling to put words together. I could hear him jumping up and down over the phone. I've never heard him that excited before."
Dale accompanied Dan to the draft in New York City while the rest of the family watched the proceedings on Twitch, a live-streaming site popular with gamers and the official streaming partner of the 2K League. The draft was held at Madison Square Garden, with NBA Commissioner Adam Silver in attendance. Dan was selected in the sixth round by Grizz Gaming, the esports franchise of the NBA's Memphis Grizzlies.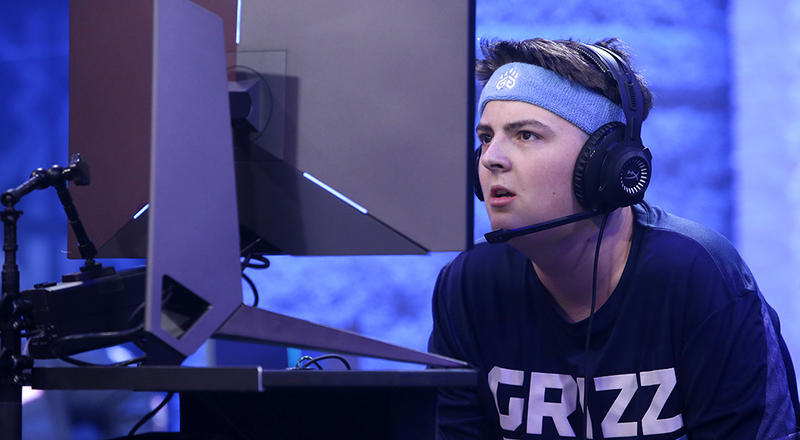 "The draft was a once-in-a-lifetime thing, thousands of people watching it live and having my dad there to support me," says Dan. "It was amazing just hearing my name called and walking across the stage. It was a blessing."
Dan and all 102 players drafted received a six-month contract worth between $32,000 and $35,000 in addition to league-provided housing, health insurance and a retirement plan. There's also a total prize pool of $1 million over the course of the inaugural season that they'll be competing for. Players can further sweeten the pot through endorsement deals, which the league allows.
"Worst-case scenario for Dan would be that he's back in college in the fall with a few grand in the bank and the experience of a lifetime," says Dale. "On the flip side, it could be something that he parlays into a blossoming career."
In Memphis, Dan is now living and working in a city he'd never been to before. While he's spent a lot of time getting to know his teammates and practice with them, Grizz Gaming has done their best to provide their players with a taste of the city.
"Memphis has been amazing. There's great food and so much history around. The people, the atmosphere, it's just different from where I grew up," says Dan.
If he starts getting homesick, his family is about a 2-hour flight away. Dale says they have plans to visit Dan in Memphis, in addition to watching him play in New York City, where the league will hold a few in-season tournaments. If all else fails, they'll be able to watch all of his games on Twitch.
One game on the schedule that the Davis family will take special interest in is the July 7 matchup between Dan's Grizz Gaming team and the Leidos-sponsored Wizards District Gaming. The irony of a family member playing in the 2K League, where their employer is a presenting partner for one of the teams, isn't lost on Dale and Nick.
"It's a funny coincidence, but we've all become intertwined with this new league," says Nick.
Dale adds that it's "great for Leidos to get out on the forefront with an emerging sector like esports, which is a soon-to-be billion-dollar industry. We're seeing the proverbial tip of the iceberg, there's plenty more to come. This is just the beginning."
Somewhere in Memphis, likely with a TV in front of him and a controller in his hand, Dan feels the same way.