D.C. United and Leidos team up for Armed Forces Week
Leidos was a proud sponsor of Armed Forces Week with D.C. United from Sept. 10-14, 2019. The week featured several wonderful events that allowed volunteers to honor and thank our nation's armed forces, veterans, and their families. Here is a recap of the week's events.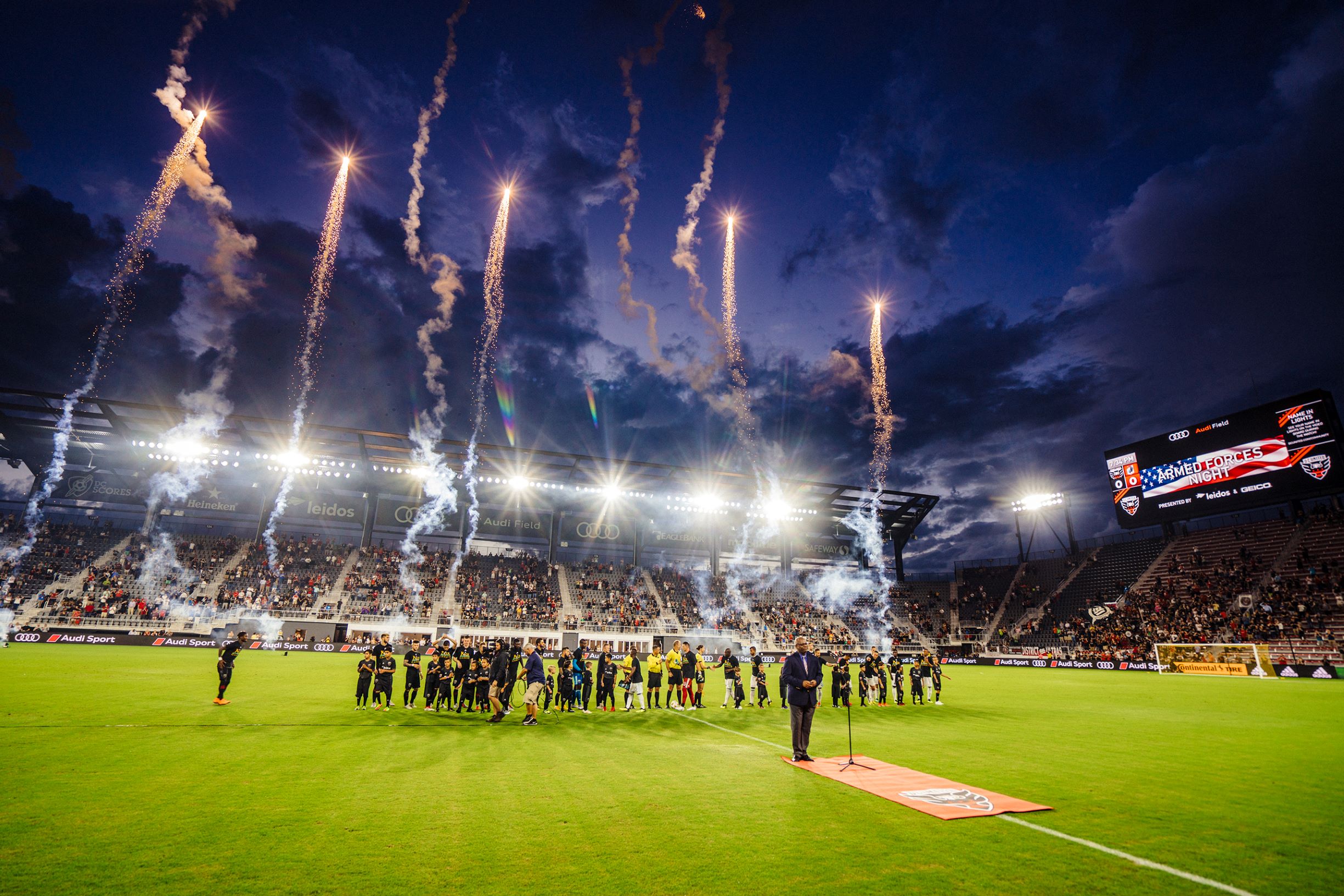 Monday, Sept. 10, 2019: Soccer clinic at Fort Meade
D.C. United players led a soccer clinic for 100 children of military families. Those attending the clinic received complimentary tickets to DCU's Sept. 12 Armed Forces Night game against the Minnesota United, courtesy of Leidos. Here are some photos from the event.
Tuesday, Sept. 11, 2019: Honor Flight welcome at Reagan National Airport
Volunteers gave a hero's welcome to WWII, Korean War and Vietnam War veterans that arrived on Honor Flights to Washington, D.C. The Honor Flight Network transports veterans to our Nation's Capital so that they can visit the memorials that pay tribute to their service. Check out some terrific shots from the morning's arrivals.
Wednesday, Sept. 12, 2019: Armed Forces Night
Members of the armed forces, veterans, and their families were among those in attendance to watch D.C. United defeat Minnesota United 2-1. Here are some photos from inside the stadium.
Thursday, Sept. 13, 2019: TAPS quilts for children
United players and staff joined Leidos employees in making quilts for children participating in TAPS' (Tragedy Assistance Program for Survivors) Good Grief Camps. Take a look at some of the supportive designs that were created.