Director of Frederick National Lab helps guide GAO recommendations on AI in drug development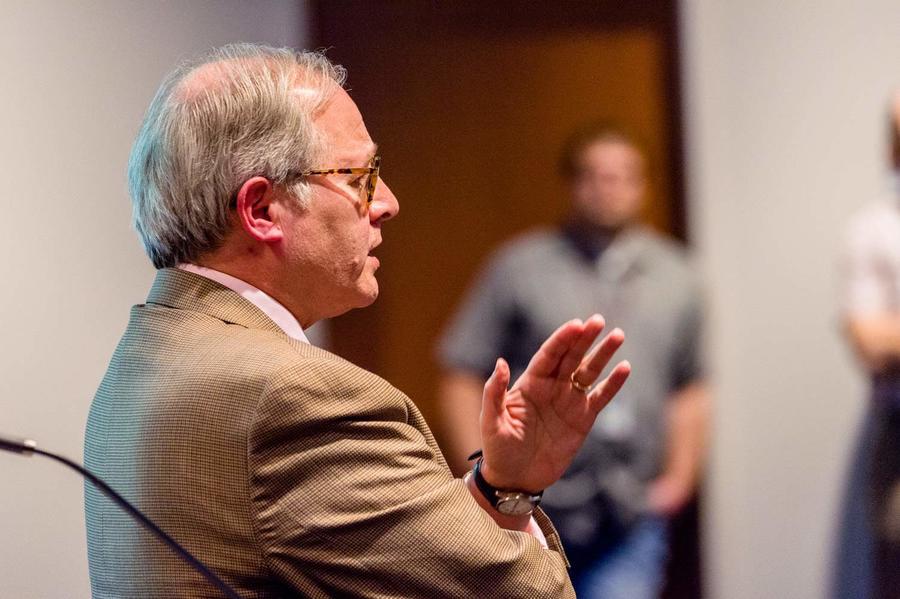 Artificial intelligence could transform drug development by cutting time and costs, and policy changes might inspire wider adoption of this powerful approach for getting new drugs to patients faster, according to a new report.
The Government Accountability Office (GAO), assisted by the National Academy of Medicine, has released a report on artificial intelligence and machine learning in drug development, offering five policy options for creating incentives and removing barriers to continued progress.
Frederick National Laboratory Director Ethan Dmitrovsky‍ was among 19 named experts who provided input. The GAO also interviewed stakeholders from government, industry, academia, and non-governmental organizations and researched the scientific literature.
The report said AI and machine learning can speed up drug discovery and preclinical research and improve clinical trial design. But the report cited challenges to wider adoption of these technologies, including a shortage of quality data, the sharing of these data, and uncertainty about regulatory issues.
The five policy options set out by the GAO address research, data access, standardization, human capital, and regulatory concerns. You can read a summary of the GAO recommendations or dive into the full, joint report. 
The Frederick National Laboratory for Cancer Research is managed by Leidos Biomedical Research, Inc.