DSEI Defence & Security Debates: A panel discussion on procurement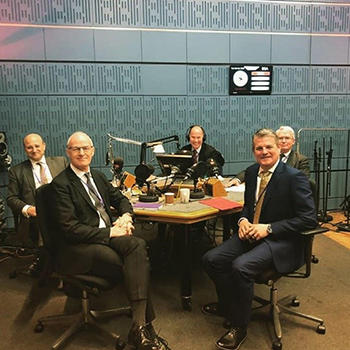 The organisers of the biennial Defence and Security Equipment International (DSEI) conference recently launched a podcast series called "Defence and Security Debates." The series will include four panel discussions with leading voices from the UK defence and security community.
The first entry in the series focused on the topic of defence procurement and featured Matt Wiles, Chief Executive of Leidos UK, as one of the guests. Wiles was joined by MP Stuart Andrew, Minister for Defence Procurement, among others, for a lively discussion that touched on: defence equipment acquisition; the vital role played by the UK supply chain; routes to global markets and the importance of international trade and collaboration; the delivery of effective and reliable defence equipment and support within budget and the Defence Industrial Policy; and finally, the role and contribution of defence exports over the past 20 years.