Exploring a new MindSET
In March 2020, Leidos launched MindSET, a podcast featuring pioneers in science, engineering, and technology. Bridget Bell and Meghan Good host some of the most creative and agile minds at Leidos, exploring what it takes to make the world safer, healthier, and more efficient.
MindSET gives a behind-the-scenes look at the big challenges and solutions that we're working on, with conversations from artificial intelligence to airport security to biobehavioral health research. The inaugural season highlighted individuals from several branches of the Leidos family, spanning our core markets and technical capabilities and including guests from QTC and Dynetics, both Leidos companies.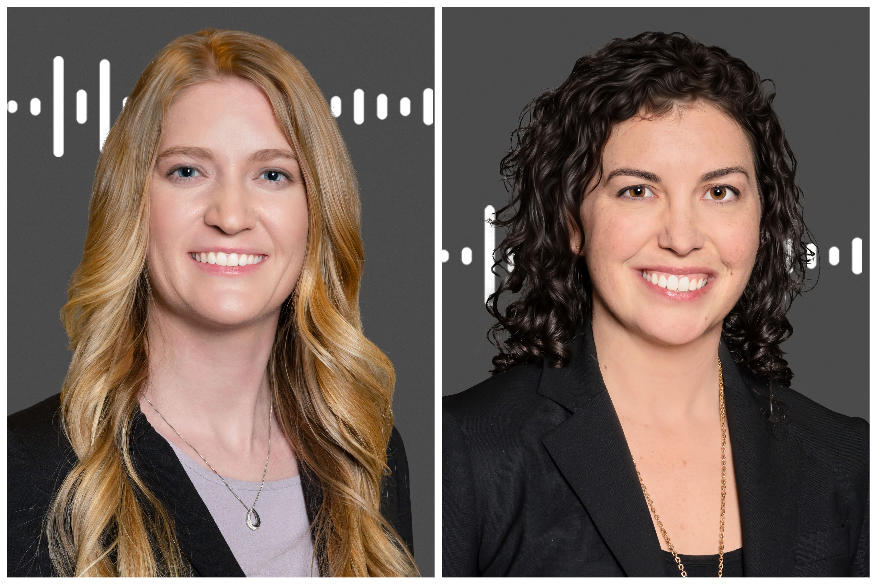 Hosts Bridget Bell and Meghan Good have experience across the company, as Bell is a member of the Corporate Marketing team and Good is a Cyber Solutions Lead in the Office of Technology. Their passions intersect with their curiosity for new technologies and telling the stories of the innovative minds making it happen. The podcast guests have indulged in Bell and Good's thought-provoking and "off-the-cuff" questions more than the hosts ever expected. "I'm struck by how many times I say 'wow' and 'I'm curious' because that's how I've felt so many times," says Good.
After the initial episode of MindSET was recorded in person, the podcast switched entirely to web-based recording, so the guests and hosts can record from wherever they are to accommodate social distancing guidelines. "One of Leidos' core capabilities is digital modernization, including finding mobility solutions for the company and our customers," says Bell, "so using a web-based tool has allowed us to reach guests around the world, which became increasingly important with maintaining social distance and COVID-19 precautions this year."
Podcasts are a unique type of content platform for Leidos, providing an opportunity for the audience to hear directly from the scientists, engineers, and technologists who are solving difficult challenges. "We're always looking for new channels to share content, and we saw a growing number of podcast listeners within our markets," says Bell, "which we took as an opportunity to partner with our Office of Technology to share the stories of the important work Leidos is doing to bring innovative technologies across the civil, defense, intelligence, and health markets." Bell notes that with about 30 minutes of recording, they get to ask more in-depth questions than some shorter forms of content like social media, blog posts, or brief videos, while also allowing the expert guests' passion and excitement to become audible to the audience. "There's something magical about that 'record now' button to capture the professionalism, expertise, and inspiration of our colleagues and be able to share it with a wider audience," Good mentions, "I don't know that you get that same feeling in other content mediums."
Be sure to subscribe through your favorite podcast app so you don't miss an episode and if you like MindSET, give it a 5-star rating and share with your colleagues at Leidos.com/MindSET.