Frederick National Laboratory takes cancer research into space
The Frederick National Laboratory for Cancer Research (operated by Leidos Biomedical Research, Inc.) is taking its science to new heights – with an experiment rocketing into orbit around the Earth.
The aim is to grow protein crystals in the weightlessness of space where, beyond the full influence of Earth's gravity, they might proliferate more easily and become larger and more perfect than those cultivated on the Earth's surface. The launch is scheduled for this fall.
"In space, we see better-quality crystals—better quality meaning they diffract to a higher resolution. The higher the resolution, the more detailed the structure," said Dhirendra Simanshu‍, Ph.D., a principal investigator on the study. The more detailed the structures, the more scientists can learn from them.
Protein molecules are too small to image one by one. But under laboratory conditions, scientists can coax purified protein molecules to pack together in a repeating array, an ordered structure with symmetry and facets similar to those of mineral crystals. Good crystals can be processed to produce high-resolution, three-dimensional images that can reveal targets – dimples or pockets on the surface – to which drug molecules might take hold and have therapeutic effect.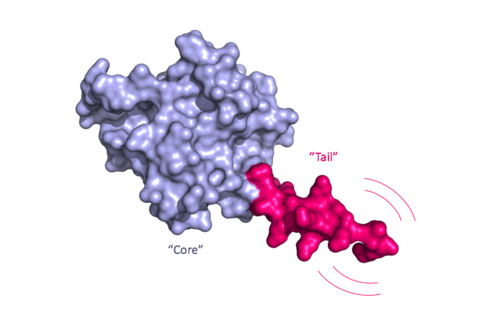 If successful, the space-bound experiment is expected to reveal physical features of some of the most deadly and difficult to target proteins involved in cancer. Mutations in KRAS proteins are responsible for one-third of all cancers, including those of the colon and lung, and almost all cancers of the pancreas, which are virtually untreatable. Scientists have been trying for more than 30 years to identify a candidate drug that will be effective against cancers caused by KRAS mutations.
The Frederick National Laboratory is collaborating with the Center for the Advancement of Science in Space– which manages the International Space Station U.S. National Laboratory – to crystalize KRAS proteins in the microgravity of the space station. KRAS proteins have been especially difficult to fully crystallize under earthbound conditions, Simanshu said. Even the space shot is no guarantee of success.
The experiment, designed by Albert Chan‍, Ph.D., will also include a novel drug compound developed by a team led by Anna Maciag‍, Ph.D., in collaboration with the University of California, San Francisco, and pharmaceutical company TheRas.
"I'm cautiously optimistic that we will get results," said medicinal chemist David Turner, Ph.D. "And honestly, it's something we have to try, because of the therapeutic importance of KRAS as a target."