Healthcare revenue cycle readiness: Looking beyond the numbers
Within the healthcare industry, it can be easy to get lost in the numbers. Sources such as Healthcare Finance even suggest that hospitals looking to gain control over finances and protect their revenue streams should perform tasks such as verifying compliance of financial connectivity software. Although a myriad of activities exist that hospitals can use to potentially secure their revenue stream, in a larger sense, protecting revenue streams relies mostly on a hospital's ability to achieve Revenue Cycle Readiness.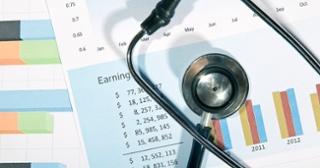 A revenue cycle is aptly defined by the Healthcare Financial Management Association (HFMA) as "all administrative and clinical functions that contribute to the capture, management, and collection of patient service revenue." Therefore, to be effective within Revenue Cycle Readiness, healthcare organizations need to examine and actively map all administrative and clinical functions, connecting them to revenue gains and revenue loss from the pre-registration of a patient to the end of the collections process.
This analysis also extends to the technology management and back-end operations associated with the revenue cycle, such as the storing and retrieval of medical records and performing the management reporting and scheduling. To look beyond the definition of a revenue cycle, and beyond the numbers on a page, organizations need to additionally focus on the whole cycle and connect it with impacts on patient care.
Lower margins, rising costs, and increased regulations are eroding your bottom line. Let Leidos Health optimize your revenue cycle.
While it is difficult to pinpoint the exact number of claims that are denied each year, some experts suggest that as many as 1 in 5 are denied or delayed—a number that can have significant impact on a healthcare organization's bottom line. Many organizations focus solely on the numbers when it comes to the revenue cycle, and by doing so they are missing important opportunities to improve internal processes, including achieving a better handle on what those financials really mean to specific organizations.
Organizations need to think of the revenue cycle in healthcare as something beyond numbers and more as everything that occurs from that first initial contact with the physician, through a patient's hospital stay, all the clinical events that may cause charges to fall, and then the components of getting the documentation in place to be able to verify and prove you did what you said you did. Finally, this also includes making sure you're appropriately reimbursed for the great care you provided your patient. Every step is important, and each step represents a piece that leads to an effective revenue cycle. Successful and profitable healthcare institutions often have a firm grasp on all those individual steps, including visibility into the revenue cycle as a whole.
Another common mistake that healthcare organizations make when it comes to revenue cycle management is focusing too much on backend operations including the processes involved with optimizing Accounts Receivable. It's also important to ensure that the right things happen at the frontend right from patient registration. Only by doing that can the backend be optimized as well.
It's too easy to get lost in the numbers within the healthcare industry, but by understanding the total revenue cycle and achieving revenue cycle readiness by looking past the numbers, healthcare organizations can take great strides in safeguarding and growing their revenue stream.