Heroes of Leidos: Bryan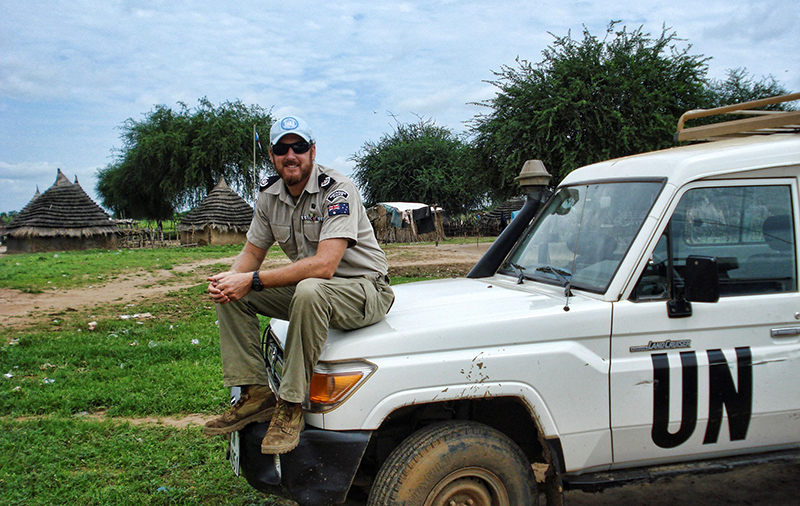 Bryan served in the Australian Army and with the Australian Federal Police. His time in service included deployments to East Timor, the Solomon Islands, and South Sudan. Today, Bryan is based in Canberra and is a Protective Security Manager for Leidos Australia. Here are more details on his service and his thoughts on being a veteran: 
Who or what inspired you to serve? 
Like most people, it is the idea of following in the ANZAC [Australian and New Zealand Army Corps] tradition. Prior to joining the military I was in the Scouts and Air Force Cadets where those values are taught. Then on transitioning to the Police services, it was my continual desire to serve the community.
When you think back on your service, what is the first thing that comes to mind?
Mateship – the bonds you make whilst serving will never break and as the anecdote goes, you cannot see a mate for years but when you do, the conversation starts where it left off.
What was your proudest moment? 
My proudest time is hard to talk about for security reasons but on one occasion we had stopped an imminent threat to the public and after our debriefing we were going to a bar at 10 a.m. to high-five each other. As I was walking to the bar, I was walking amongst the general public who were clueless to what we had done that day. The sense of accomplishment helped form the realization that I had reached the peak of my game in that role and it was time to transition into the corporate sector. 
Who influenced you the most during your time in the service, and why?
You come across so many different people and personalities in the military and the police and as a young Digger [slang term for Australian soldier] you are influenced by the culture of the Australian Soldier. This influence is what shapes most veterans in their values and beliefs going forward.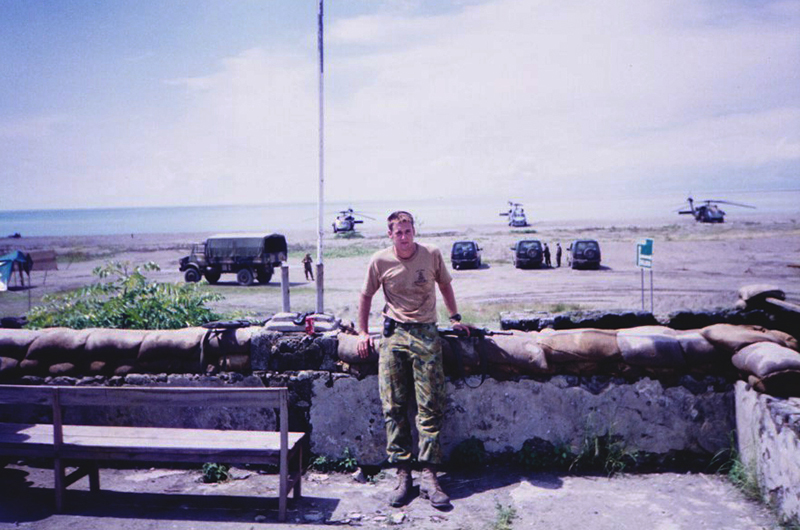 What do you miss most about your time in service? 
The policing work culture, although heavily controlled by legislation and policy, is one that strives for autonomy and thinking outside-the-box to solve a problem vs. just getting things done. In a specialist team, everyone knows their role and what needs to be done to achieve the result.
I strangely miss working on counterterrorism operations where the teams would work 20-plus hours a day for 5-6 days straight to stop a horrific event from happening.
How did your service change you?
Military and especially police service has provided me with a more open mind to the differences people have and a better understanding of a variety of cultures.
I also served as a police officer in the Western Australian Police Force and from military service and police service you experience the best of life and more of the negatives of life and humanity that others may never experience. These experiences help you put other issues into perspective.
Are there any causes, charities or organizations that you're passionate about or actively involved with?
Soldier On. In 2013-2014, I led a fundraising event for Soldier On called The Walk Home 2014. During the 12-month project, the team was able to raise $50,000 for Soldier On, plus another $15,000 in corporate funding for the project. The project was finalised by a 350-kilometer trek along the infamous Thai-Burma Railway, over 12 days.