Heroes of Leidos: Christina
Christina served in the United States Army for more than 20 years, including stints in Iraq, Germany, and South Korea -- twice. Among the roles she performed were medic, clinic and team NCOIC, First Sergeant, casualty tracking NCOIC, and Platoon Sergeant. Today, Christina is based in Atlanta and is an Associate Director of Operations for QTC Medical Services.
Here are more details on her service and her thoughts on being a veteran:
Who or what inspired you to serve? 
Family history of service, from both of my parents and on to aunts and uncles.
When you think back on your service, what is the first thing that comes to mind?
Being presented with my B.A. degree in front of a statue of Saddam Hussein in Tikrit, Iraq.
Who influenced you the most during your time in the service, and why? 
My husband. He overcame many struggles to make a career in the military and without the military, we would not have met.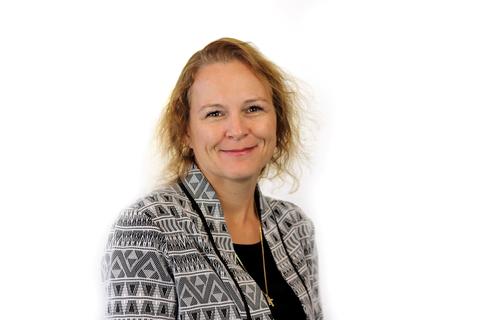 What do you miss most about your time in service? 
Taking care of and supporting soldiers.
How did your service change you? 
Service taught me to put the welfare of others first.
What does being a veteran mean to you?
I am a member of a small piece of our population that is and was willing to put everything on the line for strangers, and that every once in a while, we can see the results of that in real time.
What's something you want people to know about veterans, that they might not know or realize? 
Veterans have seen and often done things that most Americans think only happen in the movies. We all have pride in our service but at the same time, we all have baggage – even when it does not seem apparent to others.
Are there any causes, charities or organizations that you're passionate about or actively involved with? 
I am a small-business owner as well as an employee of QTC and I strive to always support schools and young people through my business. I want to empower the next generation.