Heroes of Leidos: J.B.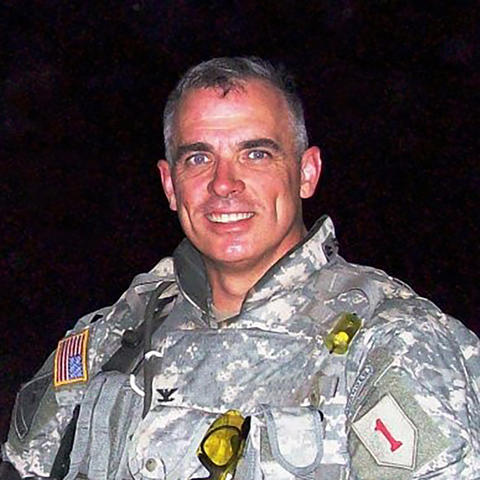 J.B. retired from the United States Army as a Brigadier General after a decorated 31-year career. During his time in the Army, he served at every echelon of leadership, all the way from Platoon Leader to Commanding General. His assignments took him around the nation and around the world. Today, J.B. is based in Chantilly, Va., where he taps into his wealth of military experience in his role as an Account Executive within the Defense Group at Leidos. 
Here are more details on his service and his thoughts on being a veteran:
Who or what inspired you to serve?
I grew up in a military family and always wanted to be a soldier. During my freshman orientation to Middle Tennessee State University, I witnessed a group of young men in starched jungle fatigues, and spit-shined jungle boots rappelling from the roof of the ROTC building, and decided that was something I wanted to be a part of, and I never looked back. I was blessed to never have a bad duty assignment, and extremely fortunate to have always been surrounded by tremendously talented and committed professionals who provided inspiration for service daily.
When you think back on your service, what is the first thing that comes to mind?  
Soldiers and soldiers' families. The Army is about fighting and winning wars, and having the demonstrable capabilities to win wars and to deter would-be adversaries. The purpose of the Army, while simply stated and straightforward, requires a continuous investment in the wellbeing and readiness of soldiers and formations to go, fight, and win. That daily, necessary investment in individual, unit, and family readiness, creates the capability to fight and win, and results in a stronger and more capable team of teams. There is nothing else that quite compares to being a part of that continuous cycle of building and sustaining readiness and the tremendous camaraderie that it generates. 
The other inescapable memory is… that cold chill that runs down your neck as you roll into contact with the enemy, knowing you are going into harm's way, and knowing that those with you are well-trained and fully prepared for the fight. And when the time comes, the clarity of purpose, movement, and decision that immediately cuts through the noise and fog of the battlefield.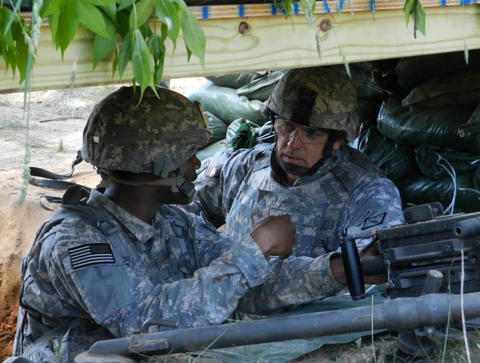 Who influenced you the most during your time in the service, and why?
The American Soldier. Collectively, they were and remain my inspiration. Their courage, resilience, and commitment to our nation and to mission success is unbounded and truly inspirational.
What do you miss most about your time in service?
The American Soldier and the thrill that comes from being a part of a well-organized, well-trained team during some of the toughest times. The camaraderie that comes from tough training and shared tough experiences. Fortunately though, the relationships built over three decades of service leave me rich with lasting friendships across the globe.
How did your service change you?
A life of service changes everyone in some way. Some changes are good, others maybe not so good. My experiences in some of our planet's toughest, most dangerous places increased my deep appreciation for what our nation represents and the opportunities that our nation provides for its citizens. It also instilled in me the desire to give back to the men and women who so bravely and honorably defend this great nation, and who willingly go forward into harm's way for all of us daily.
What does being a veteran mean to you?   
It is a badge of honor that I carry proudly. It means living my life each and every day as best I can, honorably and thankfully for the sacrifices made by so many.
What's something you want people to know about veterans, that they might not know or realize? 
The veterans that I know are proud of their service, and only want to be known as someone who served honorably. Most do the best they can with what they've got. They don't want special treatment or accommodations. They want to know that when all is said and done, that their service mattered.
J.B., far right, met former Gen. Norman Schwarzkopf, center, and former President George H.W. Bush, center right, in 2001 during the 10th Anniversary Celebration of the Liberation of Kuwait on the battlefield that J.B. helped to liberate during Operation Desert Storm.
Are there any causes, charities or organizations that you're passionate about or actively involved with?
22Kill is something I am engaged with in support of soldiers and veterans. I am passionate about Operation Enduring Warrior and run an outreach effort focused on suicide prevention and linking soldiers in need with other 'battle buddies' and assistance resources across the world to help them navigate their own challenges successfully. It is humbling to witness the ready outpouring of offers of assistance, whenever I send up a red star cluster.
How did Leidos help you transition into a civilian career? Why is Leidos a good place to work for veterans?
I am ever-thankful for the opportunity that Leidos has provided me upon my transition from the military. I fell into a team that is committed to delivering solutions that benefit the warriors of our nation, who carry on the good fight daily.
Leidos is a great place for veterans because we make up such a large portion of the workforce, and because Leidos provides us the opportunity to continue to serve by ensuring our warfighters and their families are the beneficiaries of some of the most state-of-the-art technology available, and that our solutions are informed by former warfighters who understand what it takes to win. Our Military Alliance Group (MAG) and service account meetings provide a venue for veterans to stay up to date with what's happening in the military, and to collaborate and better understand the veteran network inside and outside of Leidos.