Heroes of Leidos: Louis Valente
Louis served two tours of duty in the Vietnam War with the U.S. Army's Special Forces. He was part of the Long Range Recon Patrol (LRRP) Team conducting classified operations in Cambodia. After service, Louis entered the behavioral health field and has spent his professional life counseling servicemembers, veterans, and their families. He's worked at Leidos for 28 years and is currently a clinical consultant based out of Atlanta.

Here are more details on Louis' service and his thoughts on being a veteran:
 
Who influenced you the most during your time in the service, and why? 
The person who was my biggest influence was probably my first drill sergeant. He pushed me past what I thought were my mental and physical limits.
How did your service change you? 
It instilled a confidence that I did not have before. And it taught me to think through options more critically.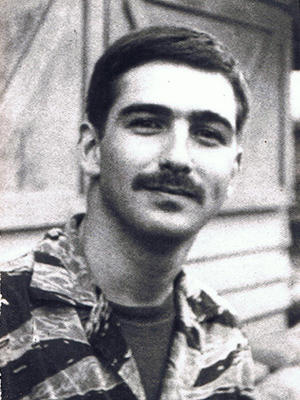 What does being a veteran mean to you?
It's a sense of pride, but also a reminder that you can push through adversity and succeed against odds if you maintain your focus on what's important or even essential.
What's something you want people to know about veterans, that they might not know or realize? 
That there is no one thing to know about veterans. Each vet's experience is/was unique to them. If you are interested in knowing more about a particular veteran's experience, just ask them. But be sure your interest in their personal experience is sincere and not just based on morbid curiosity (e.g. "Did you kill anyone?"). That was an actual experience I had upon returning home and it turned me off to sharing anything about my military experience with non-vets.
What makes Leidos a good place to work for veterans?
I believe the Leidos commitment to serving the military and veterans is best exemplified by the managers like Pat Bannister, who 30 years ago had the vision to see the need for supporting military families, especially those deployed overseas, and creating counseling support programs for these families. These are programs which we continue to provide through our Military and Veterans Behavioral Health Division today.