How public is social media?
In the first quarter of 2020, downloads from the Apple App Store increased by 15% and weekly screen time on non-gaming apps on Android devices in the United States is up 10%. Facebook announced that messaging within their platform increased by 50% in March and WhatsApp's usage has also seen an increase of 40%. Social media, and online messengers, have become an increasingly important part of society as we spend more time apart. Where else can you stay connected to the news, friends and family, society, and employers all at once?
Platforms like Facebook, Twitter, LinkedIn, Instagram, and so many others eliminate all distance between people; there's no geographical boundaries to whom you can connect with on social media. It's truly a powerful form of communication.
The whole concept of social media is to connect with others, whether sharing your thoughts, communicating your professional network, uploading photos, or marking your life milestones, which means you forfeit at least a little bit of your privacy when you create an account on any social media platform.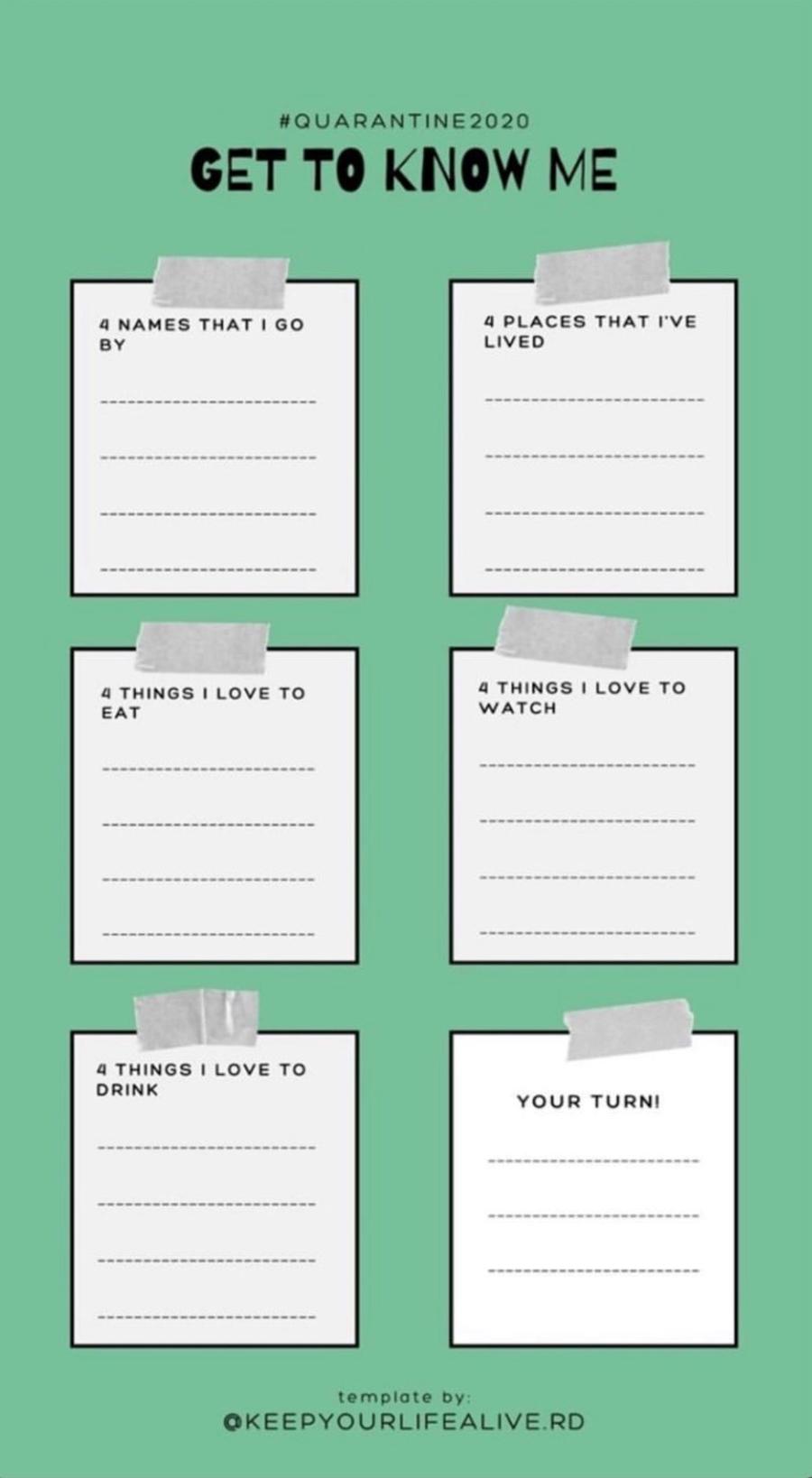 How much information anyone chooses to reveal is up to that individual user, and there are ways to limit and secure how public some information is. However, personal information can be revealed in more seemingly innocuous ways. Maybe it's a mechanism to escape from reality, or maybe everyone is just really bored, but there have been several superficially harmless "challenges" emerging on Facebook, Twitter, and Instagram to share more about yourself with your followers, which allows you to tag and involve your friends to subsequently take part. You may have seen them: common trends right now include sharing lists of the places you've lived, your favorite things, and your school photos with the year you graduated. While these are fun ways to get to know your friends, they also reveal personally-identifiable information (PII), that are typically used for security questions. With the right combination of PII, your data could be at risk not only on social media accounts, but also other accounts that require security questions.
While there is an expectation of some of your information being revealed on social media, there are also pretty well-known ways to limit your content and information to only people you choose to connect with.
Changing your profile to private if you use Twitter or Instagram
These platforms have the simple option to change your profile to private, requiring you to allow individual requests to see your profile/content. With this option, you can also revoke individual follower's ability to see your content. Private profiles on Twitter and Instagram are visible on search engines, but only your name, handle (@______), and profile picture show. It's also a good idea to avoid using your full name on platforms like these to protect yourself – friends will know who you are. Of course, there are some downfalls to having a private account on Twitter and Instagram, especially when you use hashtags, which helps connect your content to other people using the same hashtag. Using a hashtag with a private account still limits just your followers to view and interact with your content, basically defeating the purpose of the hashtag. This limits your ability to take part in discussions outside of your connections because the public can't see your responses. Social media becomes less social if you can't talk to anyone.
Changing your Facebook settings
Facebook allows you to customize most of your profile and content settings a la carte to one of three categories; public (meaning anyone on Facebook or a search engine can find that piece of information), friends only (so only the people you're friends with on Facebook can see), or private (where the information can only be viewed by you). You can vary what you do or don't reveal based on each individual post you share. Check your settings on Facebook to make sure they accurately reflect what you want people to know about you. Publicly displaying your employer on Facebook or LinkedIn could potentially allow you to become a target for phishing, or recruitment scams.
Opening yourself for opportunities on LinkedIn
It's harder to decide how much information to reveal on LinkedIn, particularly because the best way to be contacted about new job opportunities is if your wealth of experience is evident. LinkedIn has an option to hide your profile photo to everyone except your network and, similarly to Facebook, it gives the user the ability to share content publicly or their connections only. Additionally, remember to check your LinkedIn profile settings to avoid falling victim to an impersonation scam.
Rather than posting resume content on LinkedIn, consider sticking to career websites, such as clearancejobs.com or usajobs.com. The same recruiters that scour LinkedIn scour the other sites too.
The internet doesn't forget
Ultimately, one of the most important things to remember about social media is that once you put information out, don't expect to rescind it. Even if you delete content or your account, the information may still live on search engines or internet archives and someone, somewhere probably has a screenshot. The countermeasure here is to only share personal content with people you know and trust, and do not make it available to the public.
That all sounds scary. Don't be scared, just be vigilant and alert. Treat social media the way you would talk to a friend in a public space. Use it to connect with your family, friends, and colleagues – but check your privacy settings to make sure the world is seeing only what you want it to see, and save the rest for when you can spend time in-person with others – the best way to connect.