'I absolutely knew:' Debbie De La O's breast cancer diagnosis and her determined recovery
In honor of Breast Cancer Awareness Month, the Leidos Women's Network Employee Resource Group has created a special pink logo (see below). The Women's Network is also donating $2,500 to the Breast Cancer Research Foundation this month. In addition, we'll be honoring and remembering our colleagues and their loved ones all October, and sharing some of their stories. Today, we'd like to highlight the inspiring story of Debbie De La O, an active and engaged member of the Women's Network in Texas.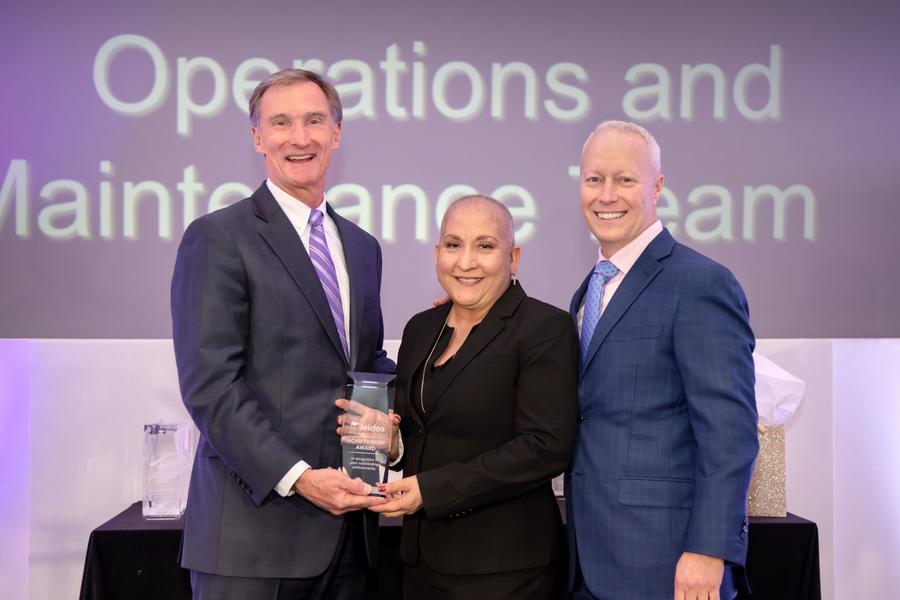 When Debbie De La O looked in the mirror before a shower, something didn't look right. It was August 2018, and she was on a trip to Houston. She immediately did a breast self-exam, and she felt a lump. Even though she'd had a clean mammogram the year before, she scheduled a doctor visit right away.
Whirlwind diagnosis
Debbie, a Vice President in the Leidos Defense Group, is a Portfolio Manager for Army and Air Force projects. Her expertise is in Department of Defense (DoD) logistics, including 25 years in supply chain management, maintenance support, and overall life cycle logistics. Despite being a busy professional and mother, Debbie has always taken care of herself with healthy eating and lots of exercise.
Perhaps it was her sense of personal responsibility that prompted her to visit the doctor within the next couple of days. "To be honest," Debbie says, "from the very first time I saw the radiologist, I absolutely knew it was cancer already. I could tell by her expression and her answers to the questions I asked." Her suspicions were confirmed by a biopsy: it was stage 3 breast cancer.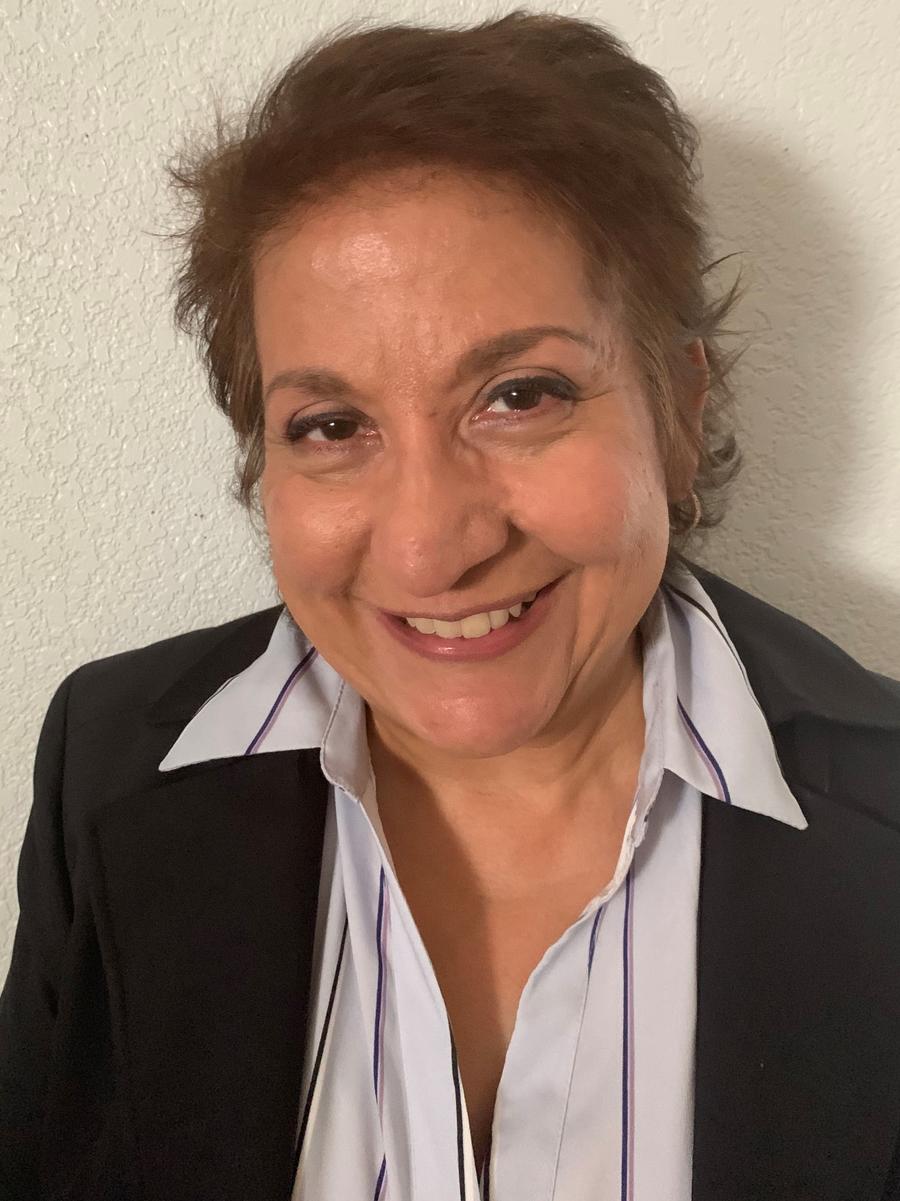 Chemo, RBG, and the power of determination
From day one, Debbie was determined not to let surgery, chemo, and radiation derail her family or professional life more than necessary. She had an unlikely source of inspiration. "Before I was diagnosed, I had watched a documentary about Ruth Bader Ginsburg," Debbie says. "She's had cancer three times while on the Supreme Court. She talked about how she would do her chemo treatments on Friday, and then she would be sick Saturday and Sunday, and Monday she was ready to go to work. So I followed her example." Just like RBG, Debbie worked through her entire treatment, missing only one week when her white blood cell count crashed and she was admitted to the hospital for five days.
Work Warriors rally
When it came to support, Debbie intuitively understood that her family could only help so much. "I couldn't have done it without my family—there's just absolutely no doubt about that—but they're so affected by it, too," Debbie says. "They were so afraid something was going to happen to me."
Rather than further add to their burden, Debbie turned to a group of women she calls her Work Warrior Team. These were 12 coworkers Debbie picked to get status updates on her diagnosis, her treatment, and how she was feeling. They always responded with supportive emails and even sent her pink scarves, blankets, and other comfort items.
"On the days I felt bad," Debbie says, "I'd open up those emails and they would say things like, 'You're the strongest person I know. You're such a warrior.' It was those tiny words of encouragement that got me through some pretty rough days."
Debbie adds that she received a lot of understanding from everyone at Leidos, from the team she supervises to the management. She comments, "Honestly, I can't imagine being anyplace that could have offered me more support than Leidos did."
Next step: Advocacy
After her treatment was complete, she went to the doctor for a baseline mammogram and ultrasound. Although the technician found another mass in her breast—a scary and discouraging experience—it turned out to be benign. Debbie says, "Right now, I don't have cancer, so I declare myself cancer free."
But she's still on a cancer journey of sorts. "My plan is to be an advocate," says Debbie. "I want to get the word out to women to do your self-exam. So many of the women that I met during the course of my treatment found their own breast cancer. It was rare that I heard somebody say, 'Oh, they found it during a mammogram or during an ultrasound.' "
Most of all, Debbie's message is about taking the cautious route when it comes to cancer. "Don't be afraid to go get something checked out," she says. She's glad she didn't stick her head in the sand when she found a lump in 2018. "I'm just so happy that it alarmed me enough that I took quick action after that. If not, who knows where I'd be today?"