Improving care and reducing costs through precision medicine
President Obama signed the American Recovery and Reinvestment Act (ARRA), a major economic stimulus package, into law in 2009. Within ARRA was a provision calling for "meaningful use" of electronic health records (EHRs) by physicians — i.e. using those records to improve medical care. In the eight years since, the volume of health data has exploded. Unfortunately, much of this information remains siloed at the places where it's been collected. Because it is effectively inaccessible, researchers are unable to apply "big data" analysis to it — and therefore are unable to generate useful insights into how to improve quality of care.
"The data exists," laments Dr. Viet Nguyen, Chief Medical Information Officer at Leidos, "but it's not being leveraged yet."
However, efforts are underway to break the logjam and start putting healthcare data to work for all of us.
Big Data for All of Us
As part of that effort to put big medical data to use for everyone, Leidos is teaming up with the National Institutes of Health (NIH) and the Scripps Translational Science Institute to launch a research program called "All of Us" (AoU). Previously known as the "Precision Medicine Initiative Cohort Program," NIH Director Francis Collins describes AoU as "the largest, most ambitious research project of this sort ever undertaken."
AoU aims to assemble health records data from 1 million individual participants. These volunteers will provide data, either directly or via their healthcare providers, on their socioeconomic status (age, race, and so on), lifestyle factors and physical characteristics (height, weight, smoking or non-smoking, etc.), and even data gathered from personal health recording devices such as Fitbits and Apple Watches. Scripps advises that blood and urine samples may also be solicited (to be stored at a biobank maintained at the Mayo Clinic in Rochester, Minn.)
The AoU effort began to pick up steam last summer with the announcement of $55 million in federal grants awarded to an initial group of four healthcare provider organizations where AoU participants will be recruited.
Over the next four years, those four healthcare providers — Columbia University Medical Center, Northwestern University, the University of Pittsburgh, and the University of Arizona — aim to attract as many as 150,000 participants each. In addition, the U.S. Veterans Administration will participate, and a collaborative online project between Scripps Research Institute in San Diego, Calif. and Vibrent Health in Fairfax, Va. plans to attract 350,000 participants from around the country by enrolling volunteers via the web, mobile apps and a call center.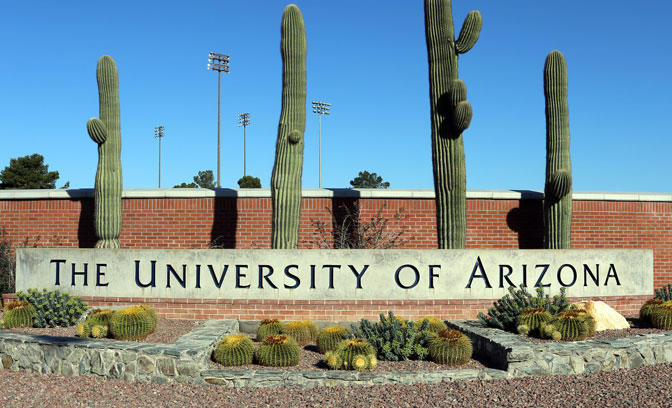 Last October, NIH named four more regional medical center groups to receive additional funding and expand the scope of AoU. The new participants include the California Precision Medicine Consortium, centered on the University of California San Diego; the Geisinger Health System in Danville, Pa.; the New England Precision Medicine Consortium; and the Trans-American Consortium for the Health Care Systems Research Network, including providers ranging from Texas all the way up to Massachusetts.
Add it all up, and hitting 1 million participants by 2020 seems like a reasonable goal.
Additionally, a data and research support center for the program will be hosted by Vanderbilt University Medical Center and funded by a five-year, $71.6 million NIH grant. The center will be assisted by Verily (formerly Google Life Sciences) and the Broad Institute in Cambridge, Mass., which will together provide research support for the scientific data as well as analysis tools for the program.
Big Data, Big Impact
Clearly, this is an enormous project. The vast treasure trove of health data collected will be made available to researchers who will be free to analyze the data to answer pressing questions. In a novel approach, the participants in the study will themselves have access to study results and be able to review summaries of the data collected from the rest of the cohort.
So what do NIH, Scripps and the participants themselves hope to get out of all of this? According to Scripps, the goals are no less than to attempt to cure a wide spectrum of diseases, including various cancers, chronic diseases (such as diabetes, heart disease and Alzheimer's), and mental illnesses (such as depression, bipolar disorder and schizophrenia). Dr. Nguyen explains that, once cleaned up, organized and analyzed, these data have the potential to accomplish three key objectives under the Triple Aim: "to improve care for individual patients, to improve care for the population at large, and to reduce the cost of providing healthcare."
As a result, many players have a stake in the success of the AoU project, including researchers, healthcare providers, patients and insurance companies. And the results may come swiftly.
Dr. Nguyen notes that it can take as long as 15 years for a discovery to make itself out of the lab and into widespread use among the population. This is a function of the silo effect noted above, where medical discoveries, once discovered, tend to remain in one place and not be efficiently distributed. The AoU project aims to accelerate the flow of information. Data generated within the project will be made available to data collectors, researchers, and the patients who are providing the data. Thus, silos will be broken and data will flow more freely, enabling faster implementation of life-saving information.
Using Big Data for Continuous Improvement
To have the greatest impact on patient outcomes, "you need metrics to measure whether you are improving care or not," Dr. Nguyen explains. Big data can be used to first establish a standard of care — what works, what doesn't, and under what conditions — so that doctors know what they should be doing. Once those standards have been clearly established and implemented, big data can be used to evaluate the performance of healthcare providers — that is, whether they are delivering best practices.
Dr. Nguyen notes that one of the objectives under ACA is to reward providers for delivering the best care as they are discovered. Thus, high quality care is linked directly to reimbursement, an approach called Value Based Payments. Those who fall short will then have an impetus to improve their performance in order to receive higher reimbursements. This will create a virtuous cycle of continuous improvement in standards of care, with lower-performing providers working to improve their own performance and thereby raising the performance of the healthcare delivery system as a whole.
It all starts with gathering the data. And with solutions from Leidos, the gathering has already begun.