Investing in future generations to become 'career ready'
Many technology organisations are expanding their talent pipelines and are partnering with education institutions, including universities, colleges and even schools, to support the goal to have students who are "career ready" when they leave education.
In this ever-evolving industry, technology companies have a critical role to play in inspiring the next generation of talent and showing them IT is an exciting and rewarding career. Leidos delivers STEM sessions in schools, partners with science centres, and provides work experience. Our employees speak to young people through careers fairs and conferences and Leidos supports a growing number of young people through "learn as you earn" opportunities.
One of our strongest partnerships is with the charity, Career Ready, who we've supported since 2014. Career Ready links employers with schools and colleges to open up the world of work to young people. We support Career Ready students through mentoring, paid summer internships, workshops, masterclasses and award sponsorships, all of which helps students to build their confidence, develop technical and personal skills, overcome barriers, and kick-start their future careers.
The Leidos mission and vision align closely with this active investment in social responsibility. Our goal is "to empower our teams, contribute to our communities, and operate sustainably." Many companies have graduate and apprenticeship programmes but the traditional route often misses out in helping students from less privileged backgrounds to support their career and grow our future science, technology and engineering talent.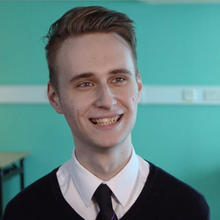 Leidos employees are proud to be involved and give their time to the Career Ready programme. Their coaching and support makes a real difference to the lives of young people. To date, we've directly supported almost 70 Career Ready students, with Erwin Grodowski, one of our 2019 graduating students from Shawlands Academy, Scotland, recently winning the AstraZeneca STEM Student of the Year Award for Technology. 
Erwin's mentor, Gavin Young, Senior Project Manager, Civil, Leidos UK, tells us: "It was a pleasure to mentor Erwin through the Career Ready programme, to contribute to his personal development and introduce him to the world of work. When I first met him in October 2017, Erwin was rather shy, quietly spoken and hesitant to participate in group activities. However, over a period of eight months, we met regularly in the Leidos office in Glasgow and I introduced him to a number of my much younger colleagues; he quickly earned their respect due to his enthusiasm and knowledge of Software Development.
"Erwin was a willing and enthusiastic participant in the four-week internship and gave an excellent presentation to a large group at the end of the four weeks. I was proud to see how self-assured and confident he had become and I am delighted that he won the AstraZeneca STEM Technology Student of the Year Award."  
The Career Ready programme runs throughout the year, celebrating successes at the annual UK Awards Ceremony. This year's event was held at Drapers' Hall in London on April 2. The annual ceremony celebrates the outstanding achievements of young people and volunteers across the country.
We were thrilled to take part in the ceremony and to present the Leidos Career Ready National Student of the Year Award. The award winner, Angel Maynard, from Connell Sixth Form College in Manchester is an exemplary student who, in the face of true hardship, found strength and dedication to persevere on her programme. There was not a dry eye in sight on the night as she received her award, following her Career Ready experience in the construction industry. 
Angel said: "Career Ready really does prepare young people for the world of work; it has shown me that there is more to the construction industry than what meets the eye. It has taught me to always put my best foot forward and give everything a go. The programme and people I have met have influenced me to be more positive. I feel ready for anything and I believe that life will always throw lemons at you, but you just have to juice them and make some delicious lemonade to get you through the day."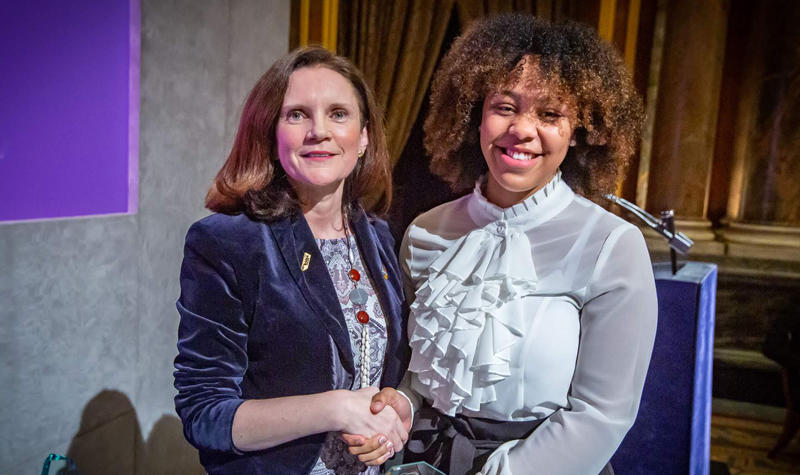 Companies still tend to focus on the technical skills that are needed right now when hiring in the technology sector, rather than valuing the ability to learn, innovate and adapt in the workplace. If we all partner for success, we can enable our next generation to be "career ready" and we will attract the diversity we need for our industry. 
I am proud and honoured to sponsor the programme for Leidos UK.