Leidos enables launch of SchoolSafety.gov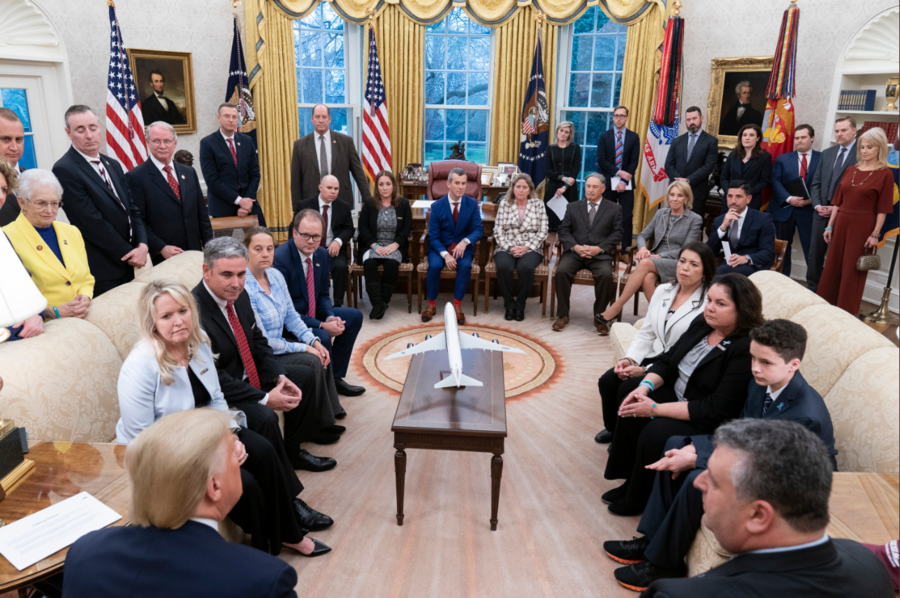 On Feb. 10, the White House hosted a roundtable discussion with families affected by the 2018 Parkland, Fla., high school shooting, and Cabinet members from the Departments of Homeland Security, Education, Health and Human Services, and Justice. The conversation focused on progress the federal government has made toward enhancing school safety and fulfilling key recommendations from the Federal Commission on School Safety, specifically establishing the Federal School Safety Clearinghouse and its public-facing platform, SchoolSafety.gov. 
In 2018, President Trump established the Federal Commission on School Safety to review safety practices and make meaningful and actionable recommendations to keep students safe at school. The Commission is led by interagency partners from Departments of Homeland Security, Education, Health and Human Services, and Justice, and its December 2018 report recommended developing a clearinghouse and associated website. DHS has been leading this effort, with Leidos supporting its Office of Academic Engagement (now School Safety Task Force under the Cybersecurity and Infrastructure Security Agency) as the prime contractor since 2017. Most recently, Leidos has been managing and overseeing the direct support to this new school safety effort.
The Leidos team supported DHS in several stages of research and development of the clearinghouse and the website, including:
Conducting extensive interviews with key stakeholders representing the academic, emergency management, and the mental and behavioral health communities
Identifying gaps in resources and tools across the federal government available to the public to enhance school safety
Developing the framework and content for the SchoolSafety.gov website 
SchoolSafety.gov is a resource for the American public, primarily K-12 school administrators, emergency managers, and security personnel to access free information, guidance, best practices, and tools that make school safety initiatives more actionable in schools.
One of the key functional aspects of the website is the "School Safety Readiness Tool," an assessment that assists users in evaluating their respective school's safety posture across 10 foundational elements of school safety. Users are guided through answering a series of questions in the assessment, and then are provided an action plan with task prioritization, options for consideration, aligned resources, and grant opportunities specific to individual needs. 
The Feb. 10 launch represented the first phase of SchoolSafety.gov and the Leidos team will continually expand and refine resource materials as well as develop enhancements and new content. To explore the website and learn more about the resources available to schools through the Federal Commission on School Safety Clearinghouse, visit SchoolSafety.gov.