Meet Valor
"Valor (noun): strength of mind or spirit that enables a person to encounter danger with firmness: personal bravery," per Merriam-Webster.
Valor is commonly associated with the military; in the United States, medals of valor are bestowed upon those servicemen and women in honor of their extraordinary heroism. As the Leidos Health group brainstormed names for the service puppy-in-training they would begin to sponsor in March 2020, the name Valor garnered overwhelming support from the team. "Leidos dedicates funding to support charitable organizations, and we especially enjoy supporting organizations that help veterans. The K9s For Warriors model of training shelter dogs to perform services saves two lives at once and helps to promote the core values of Leidos and our customers," said Nichol Case, Leidos Health group vice president of business development and strategy.
Leidos was excited to sponsor the training of Valor, a Labrador retriever with K9s for Warriors. Her trainer notes that she is "very smart and eager to please and always willing to work for treats!" As Valor reached the end of her training, she was matched with a veteran that best matches her personality, energy level, lifestyle fit, and other factors. "This is important because the pair will do everything together for the next 5-7 years," said Case, "the dogs have a transformative impact on the veterans as well – veterans who have been essentially housebound find the support they need to hold jobs and be social." Many times, veterans who get service dogs can reduce or eliminate medical therapies and dependence upon drugs.
"Leidos recognizes the contributions that active duty service members and their families make as well as the high personal cost that comes with military service," continued Case, "more than 7,600 of our employees — 21 percent — are military veterans, and they are our friends and family members as well."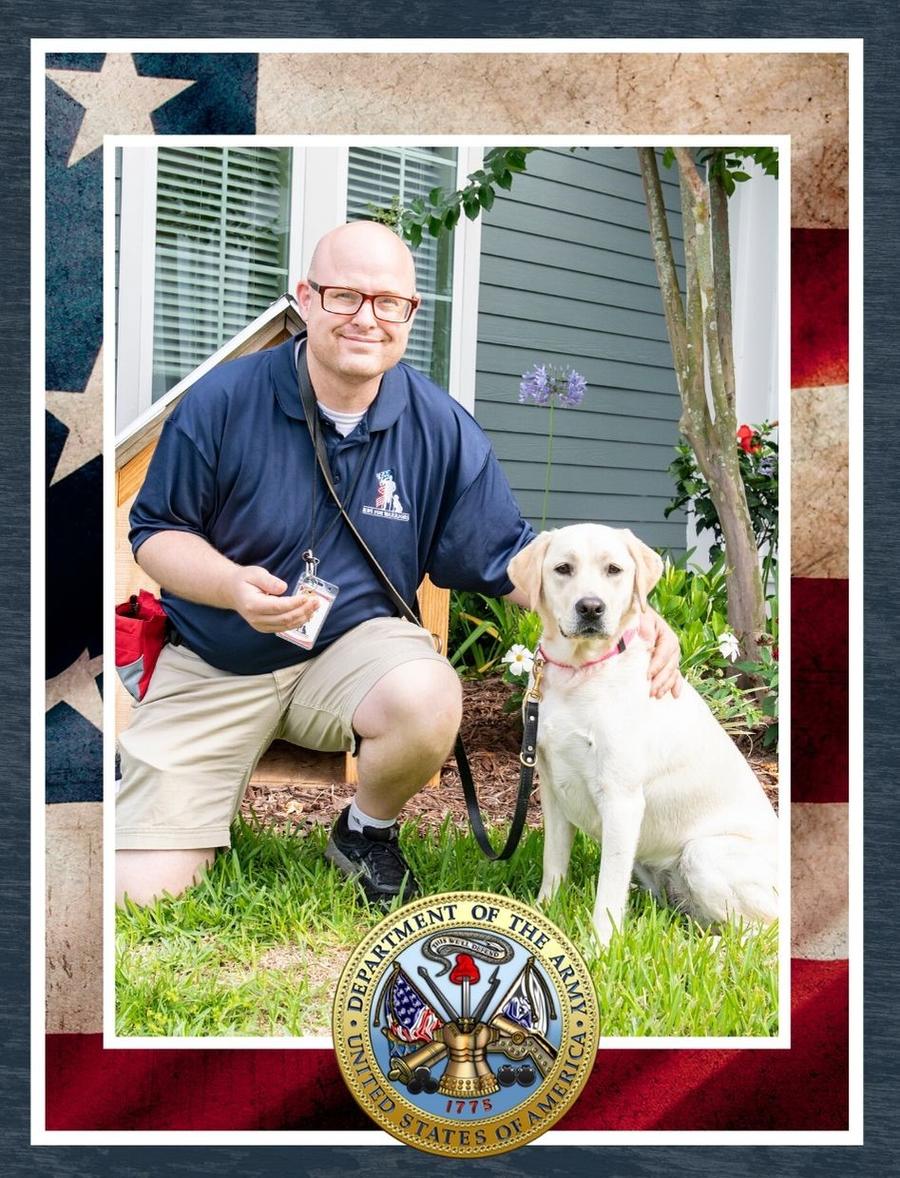 Leidos is dedicated to hiring, training and supporting veterans through our Operation MVP program. So a name with such stature only felt appropriate for a service dog training to support a veteran one day.
Valor celebrated the graduation of her successful training this past Friday, which was live-streamed, and now is training with her new owner, Greg. A retired sergeant from the U.S. Army, Greg looks forward to his new leash on life with Valor in his hometown of Atlanta, Ga.
K9s for Warriors is committed to training service dogs for disabled veterans suffering from service-connected Post-Traumatic Stress, Traumatic Brain Injury and/or Military Sexual Trauma. Since its inception in 2011, K9s for Warriors has graduated almost 600 service dogs and rescued almost 1,000 dogs.
Learn more about Operation MVP
Valor photo gallery