Memorial to Enslaved Laborers honored with Project of the Year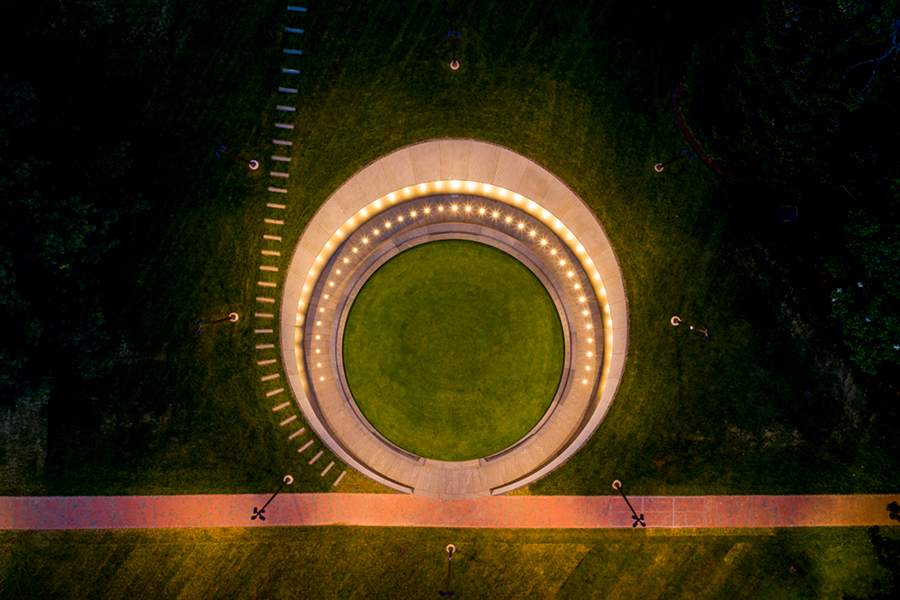 This month marks the third year anniversary of the events at Charlottesville, Va., when the nation was reminded of the racism, anti-Semitism, and bigotry that still exists. This year, there is reason to celebrate. The Architect's Newspaper honored the Leidos-sponsored Memorial to Enslaved Laborers at the University of Virginia with the 2020 Best of Design Awards for Project of the Year and Public & Social Impact.
The Memorial to Enslaved Laborers honors the lives and labor of more than 4,000 enslaved African-Americans who lived and worked at the University of Virginia between 1817-1865. Leidos contributed funding to the Memorial in 2019.
"At Leidos, we are committed to building a society free from prejudice and racial injustice," said Chairman and CEO Roger Krone. "We are incredibly proud to support this important memorial and its mission to remind us of history and to inspire us to strive for equality."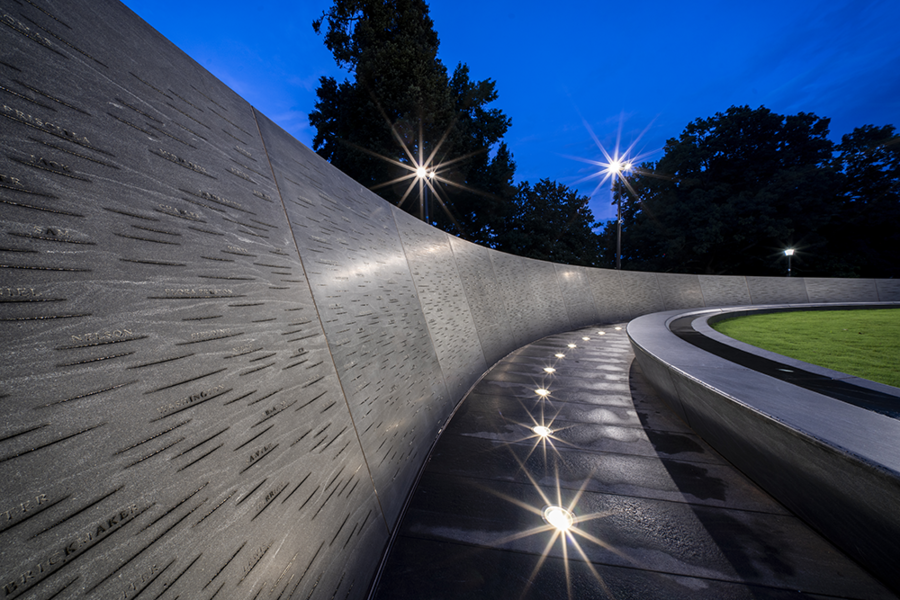 Every detail of the Memorial captures the complex and challenging lives of those who were enslaved. The circular center of two nested rings that break when meeting the ground represents both "Ring Shout," a dance practiced by enslaved African-Americans that celebrated spiritual liberation, and a broken shackle representing the end of physical bondage. There are also two paths, one in the direction of the North Star, which led to freedom for those enslaved, and one aligning with the sunset on March 3rd, the date Union troops emancipated the locally enslaved community. As current research uncovers laborer's names, they will continue to be inscribed in the Memorial's granite wall where memory marks currently act as placeholders.
This memorial serves as an acknowledgement of a difficult past, but also a place for learning and healing.
Learn more about the Architect's Newspaper's Best of 2020 Awards