Naloxone: The 'overdose drug'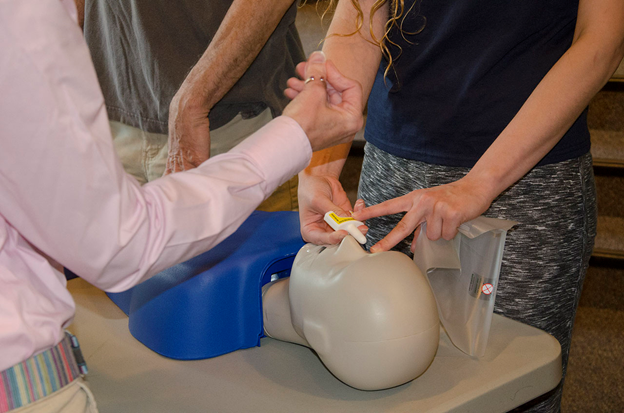 According to a report by the National Fire Protection Association (NFPA), seven people die every day in United States home fires. Chances are, there's a fire extinguisher in your home. According to analysis by the Centers for Disease Control and Prevention (CDC), 192 people die every day from drug overdose. Thankfully, there's a simple way to prepare for this life-threatening emergency as well.
Here's what you need to know about naloxone, also known as the "overdose drug."
Naloxone (brand names Narcan and Evzio) reverses the lethal effects of opioids. In the event of an overdose, it works to restore normal breathing, heart rate, and consciousness. According to a CDC report, naloxone resuscitated roughly 28,000 people in the U.S. between 1996 and 2016.
The sooner naloxone is administered following an overdose, the better. In fact, it should be given at the first sign of overdose. It comes in several forms, including a nasal mist that is easy to use by non-medical professionals. It has virtually no side effects, and has no other uses other than combating opioids. It does its job quickly, and only stays in the body for a short period of time. It belongs to the World Health Organization's (WHO) Essential Medicines list, which means it is safe and effective.
In short, naloxone saves lives.
Unfortunately, this lifesaving drug is often unavailable when and where it is needed. Although it is generally affordable, and available over-the-counter in most states, more of the drug needs to be in the right hands. This is where we want to help. Our company supports efforts to make naloxone more widely accessible, and to help train people to use it properly.
As part of this effort, we've partnered with the Chris Atwood Foundation, a Virginia-based nonprofit that works to provide addiction recovery resources and support. Earlier this month, Leidos employees joined Virginia state politicians and federal law enforcement officials at the foundation's first public opioid reversal and training event. Volunteers handed out 65 doses of naloxone, each with the potential to save a life.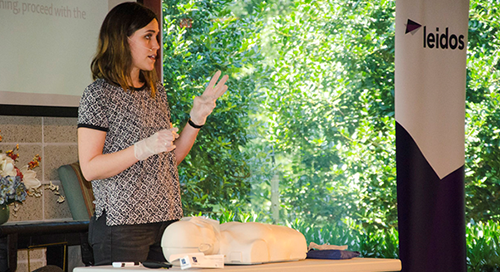 If you're not aware of the severity of the opioid epidemic, please read our CEO's call to action. The opioid epidemic has been called the worst drug crisis in American history, and the data is startling. Drug overdose is now the leading cause of death for Americans under 50, and overdose now claims more lives per year than gun violence or car crashes.
We plan to look for more ways to help distribute naloxone. We believe this is one tangible step we can take as a company to help save lives, and we encourage others to join us in this fight.
For more information on how to get and use naloxone, contact your state's department of public health.
For opioid overdose and naloxone education in Virginia, click here.
For local support groups, treatment resources, and family programs, click here.