Old Glory aiming to convert a new generation of rugby fans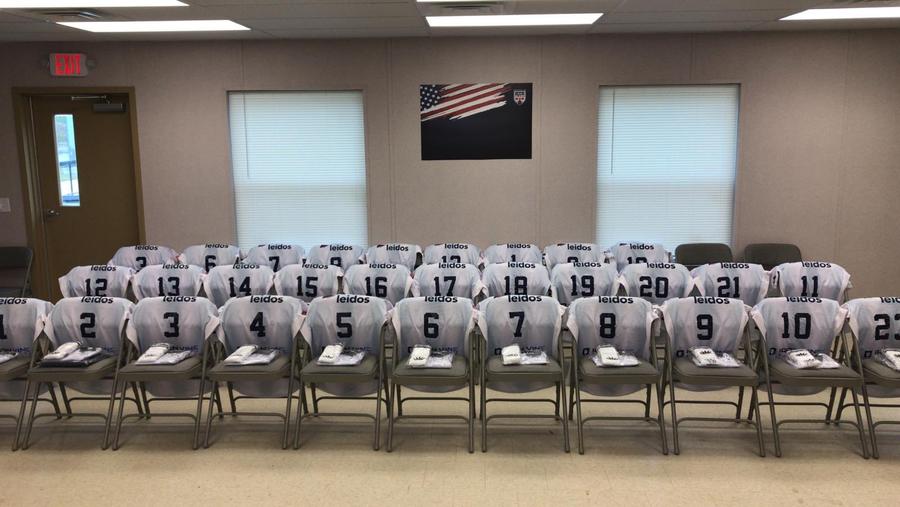 There's a common refrain in rugby circles that the sport is a game for hooligans (or ruffians, depending on your locale), played by gentlemen. To newcomers, it can appear like a confusing mixture of players constantly running, taking contact, fighting over possession, or kicking the ball to the opposing team in a strange oversized game of ping pong.
But to overlook the nuanced strategy, structure and, most critically, culture, of rugby is to underestimate a sport hugely popular in Europe, Asia-Pacific, and Africa; and one that is growing in awareness and popularity across the United States. This is true at an international level with the USA Eagles competing at each of the last six Rugby World Cups, and nationwide where the recently expanded professional  Major League Rugby (MLR) championship is now entering its third season.
Our commitment to sports
Leidos has long been a supporter of a variety of sports in the U.S., sponsoring teams that include D.C. United (soccer), the Washington Capitals (hockey), the Washington Wizards and the Washington Mystics (basketball), emerging esports teams Wizards District Gaming (NBA2k) and Caps Gaming (NHL 20), and numerous minor league baseball and youth soccer clubs.  
This also extends outside the U.S., with multi-year support of the professional rugby side Glasgow Warriors and the Army Rugby Union's men's and women's teams. These relationships demonstrate our commitment to the UK and build on the shared values already inherent in our landmark LCST contract with the Ministry of Defence.
It's the connections inherent in the rugby and military communities where you can start to understand the scale of the opportunity for the sport of rugby in the U.S. and the rationale for Leidos becoming a Founding Sponsor of Old Glory DC in late 2018.
BREAKING NEWS!!!

DC MLR and Leidos have agreed to a multi-year partnership deal beginning with the 2019 exhibition season and Leidos being the team's Founding Sponsor.

Leidos will also be represented on the DC MLR kit, and we could not be more thrilled! More to come... #MLR

— Old Glory DC (@OldGloryDC) December 8, 2018
Establishing a professional rugby team in the District
Old Glory DC enters MLR as one of three expansion teams in 2020 – alongside Rugby ATL and New England Freejacks – in what is now a 12-team, conference-based competition. The team was established in 2018 by co-owners and life-long rugby players Paul Sheehy and Chris Dunlavey, to be joined in 2019 by the Scottish Rugby Union (SRU) through a minority ownership stake in the team. 
It is the connection between Old Glory and the Glasgow Warriors, themselves owned and operated by the SRU, that highlights perfectly the role of community in rugby. Old Glory DC used that connection to secure the services of John Manson from Glasgow to head up their team operations, bringing with him immense knowledge and experience of what it takes to build a side capable of challenging in the MLR. 
Building the warrior spirit
Rugby also has its fans and inherent links within and to the military community across the world. Whether that's the long-standing West Point and Royal Military Academy at Sandhurst rivalry, the top 10 rankings Army and Navy hold in the United States' national college D1A tournament, or former National Security Advisor H.R. McMaster's widely-acknowledged love of the game dating back to his own time at West Point.
Indeed, one of the most frequent analogies used to underline the role of rugby in uniformed services across the world is its ability to contribute and foster that warrior spirit and ethos. To recognize the continued sacrifices of our military service personnel, Leidos will be donating 80 tickets for every Old Glory DC MLR home game to retired and active duty men and women in uniform.
 
To win in rugby you have to be committed to each other and work together, play together as a team. And that's what combat requires. It requires tough training under the most difficult and challenging conditions because it's only that which builds confidence – confidence in your own skills, confidence in your team.

,

Former National Security Adviser

As a physical endeavor, rugby inherently provides preparatory value for servicemen and women alike; but it's the cultural and community aspect that sticks with most players long after they've given up playing.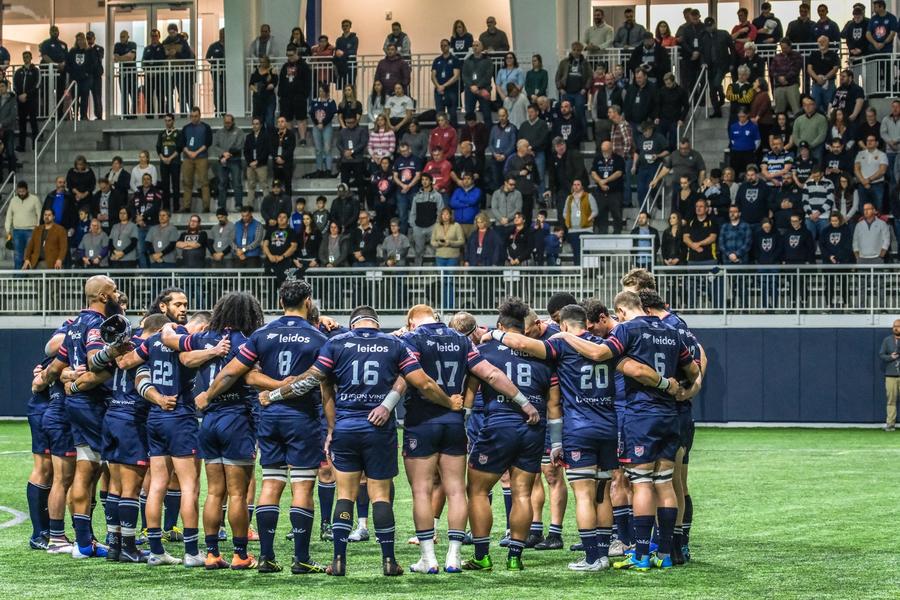 Our very own General Counsel Jerry Howe is a long-term participant and advocate for the sport of rugby, which creates a final, full circle connection to Old Glory DC. "My introduction to rugby is typical of that for many college athletes in the United States. Playing another sport – in my case American Football – I was introduced to rugby during my time at Oxford University in the UK." 
A stint on the wing then followed, as did playing time at Washington Rugby Football Club which, coincidentally, overlaps with beginnings of the rugby journey of former U.S. international player and Old Glory DC co-owner Paul Sheehy. 
Howe continues, "Rugby is a sport built on that culture of togetherness, of teamwork and sacrifice for the wider success of the team. It's a community where the team is the foundation, not just on the field but throughout every facet of the team's time together."
"You can see the role community and connection plays in the journey Old Glory DC has been on to reach, and win, its historic first home game. They have an ownership group maximizing their connections with Scottish Rugby to build a strong operational foundation, and a coaching group leveraging those same connections. That is true locally here in the U.S. and across the major rugby playing regions of the Pacific, Europe, and Africa as the team steps up to represent the National Capital region and works towards establishing rugby as a truly mainstream professional sport across the United States."
Converting new fans
For the Old Glory team, the challenge is now to create a new generation of fans, teaching them the rules of the game and creating a clear pathway for children across the region to experience the joy of a sport that has shaped Old Glory, not just in the immediate 3 years leading up to their MLR debut, but in over 30 years of participating in this glorious sport for the owners.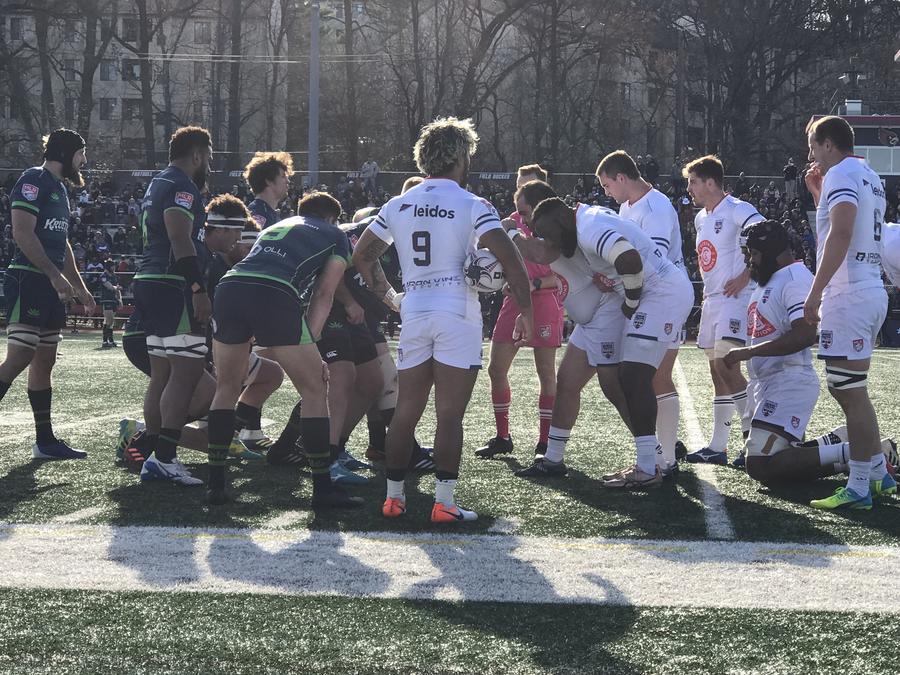 Paul Sheehy, himself an ex-US Eagle from the 1991 Rugby World Cup, and Chris Dunlavey, a guiding hand in the building of the home of the World Series champion Washington Nationals, among others, were clear on their ultimate aims for Old Glory in a recent pre-season preview with British newspaper The Guardian. Namely, reinvigorating the sport across the mid-Atlantic and significantly increasing youth participation over the coming years. One can assume their influence across US rugby will be evident for years to come.
The signing of Rugby World Cup-winning prop Tendai "The Beast" Mtawarira, a genuine superstar of the sport, will unquestionably give that effort a kickstart; as will the exciting 28-22 home victory over defending champions Seattle Seawolves in front of a sell-out crowd.