Personal experiences inspire employees to saddle up support for Sprout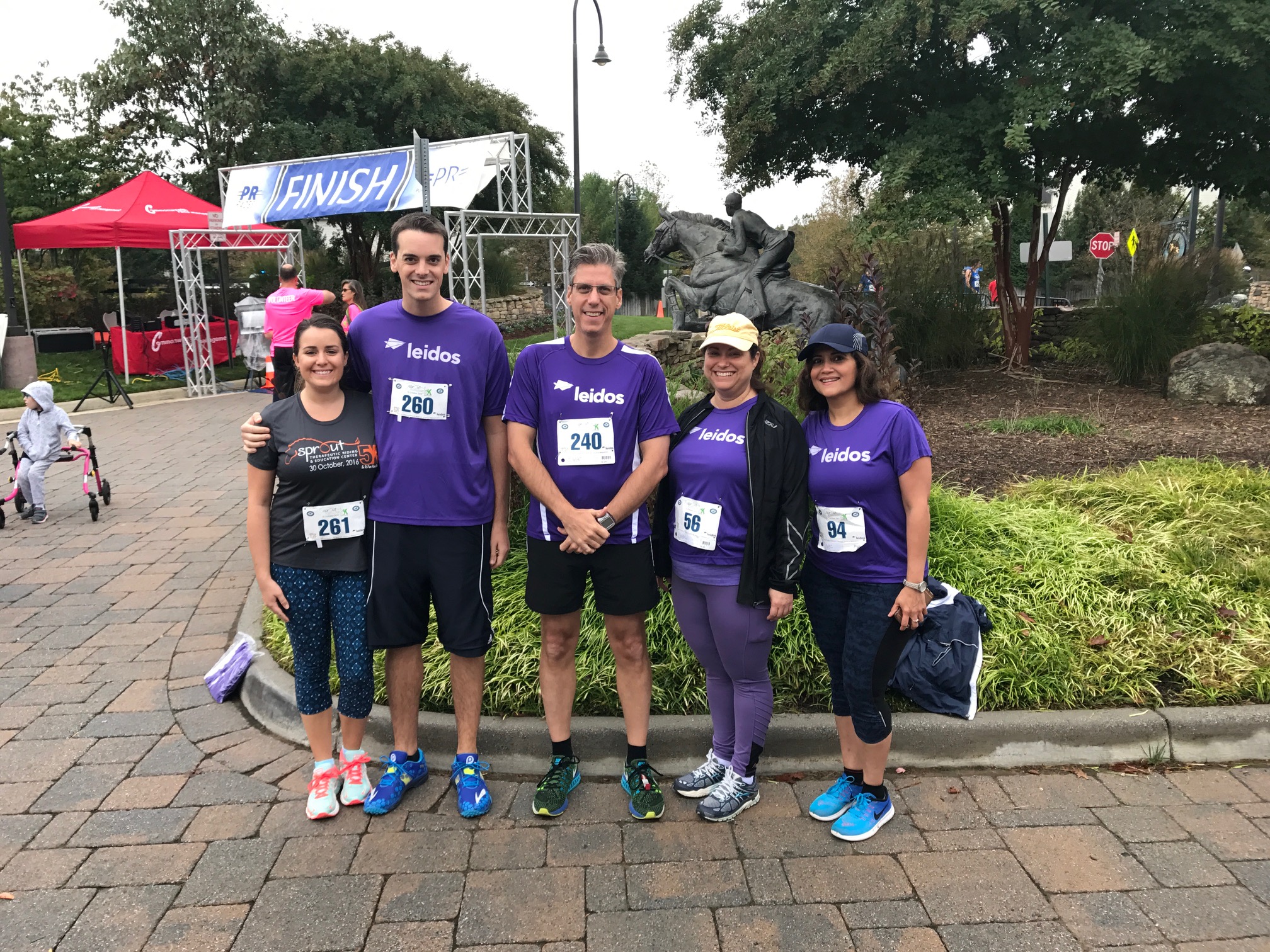 When Abby Champagne's daughter, Emily, first got on a horse at Sprout, she found her voice. Today, despite past difficulties with speech and the development of her motor skills, the 12-year-old confidently gives her horse directions and her ride responds accordingly.
Such milestones are a regular occurrence at Spout, a therapeutic equine riding and education center that assists children with special needs and wounded veterans, among many others. The non-profit organization helps heal a wide variety of diagnoses and gives those who attend new confidence -- and teaches them fresh skills through horseback riding.
Its roots go back to 1944 when Richard Bacas contracted polio while vacationing with his family at the Eastern Shore in Maryland. Although the disease left him paralyzed, Bacas continued as a leader and entrepreneur throughout his life until his passing in 2005. After his death, his family chose to honor his memory by creating a facility that would help people with special needs.
Sprout found a home on 27 acres near Aldie, Va., about 15 miles west of Dulles International Airport. Today, this state-of the-art facility is home to 16 horses, and features a 10-stall barn, tack rooms, classrooms, and wheelchair-accessible indoor and outdoor riding arenas.
All six of Sprout's riding staff are certified by the Professional Association of Therapeutic Horsemanship, through a rigorous two-year international qualification for equine-assisted activities and therapies. With the help of more than 200 volunteers, Sprout's staff support more than 750 people every year.
For the past five years, Leidos has been a premier sponsor of the Sprout 5K, one of the center's main fundraising events. This year's 5K is on Sunday and begins at Clyde's Willow Creek Farm in nearby Ashburn.
"Last year was the first time I did a 5K while pushing a wheelchair," said Ryan Piano, an employee at Leidos who ran with his family, including his son, Paxton. "His wheelchair isn't designed for running, but I figured I'd give it a shot and I'm glad I did because Paxton seemed to really enjoy the experience."
Paxton, who is 8, is a regular participant at Sprout, where he rides horses with the assistance of staff. He was born with numerous life-threatening conditions and requires full assistance for all activities of daily living.
"He is non-ambulatory, unable to speak and trapped in a body that will not cooperate. As a result, this severely limits the things he can enjoy and participate in," said Ryan. "Sprout offers Paxton a true sense of freedom. Just to be in that environment around the animals, and being able to get out of his wheelchair and be a kid -- that's simply been priceless."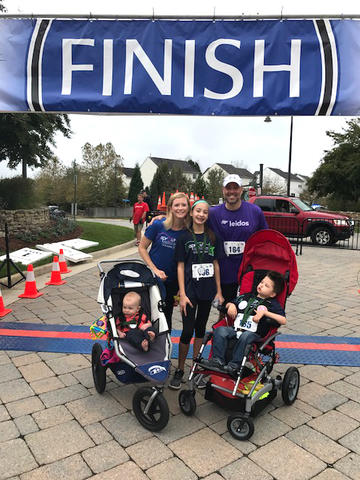 The Piano family have continued to support Sprout because they found it to be an outstanding organization at every level, an organization that is making a positive impact and improving the lives of those most in need.
"I'm proud to work for a corporation that supports initiatives like Sprout. I can tell you without hesitation that this investment is paying dividends for our community and our son personally, and we're grateful for that," said Ryan.
Abby Champagne, a capture manager at Leidos, also believes in Sprout's mission of hope and healing through partnerships with horses. Her daughter was born premature and had delayed speech and motor skills issues from birth.
"Therapeutic riding has done amazing work," said Abby. "They make the kids give instructions to their horse both with their body and verbally. It's really helped Emily with her speech and core strength."
The therapy at Sprout also teaches physical engagement.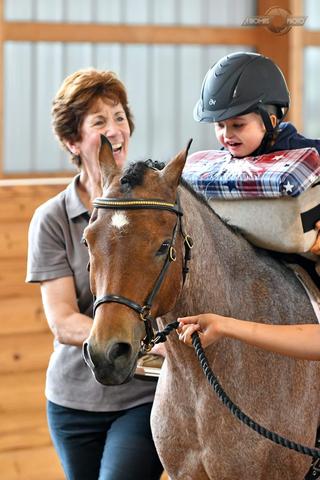 "Any time you're horseback riding, you're using your fine motor skills by holding the reins and trying to control the horse," said Abby. "You are also using your core and your leg strength to get the horse to start walking, to turn the horse and to get the horse to run."
Emily started at Sprout going once a week for 30-minute sessions with the aid of an instructor and three volunteers.
"Now she rides twice a week for 30 minutes independently with just her instructor and has progressed to cantering on her horse," Abby said.
In addition to the verbal and physical benefits, Sprout is teaching Emily bigger life lessons.
"She helps groom and tack her horse before and after riding and feeds him plenty of treats. Through that, she's learning about taking care of other living things."
That includes younger children who find themselves in the same situation she was once in: Emily is now a volunteer at Sprout. She participates once a week in their junior volunteer program, CARROTs, and also rides in Sprout's new Junior Horsemanship Program.
Help Leidos in supporting this non-profit's vital work and mission by joining us for Sunday's Sprout 5K. Register here.