QTC celebrates Hispanic Heritage Month with virtual salsa making class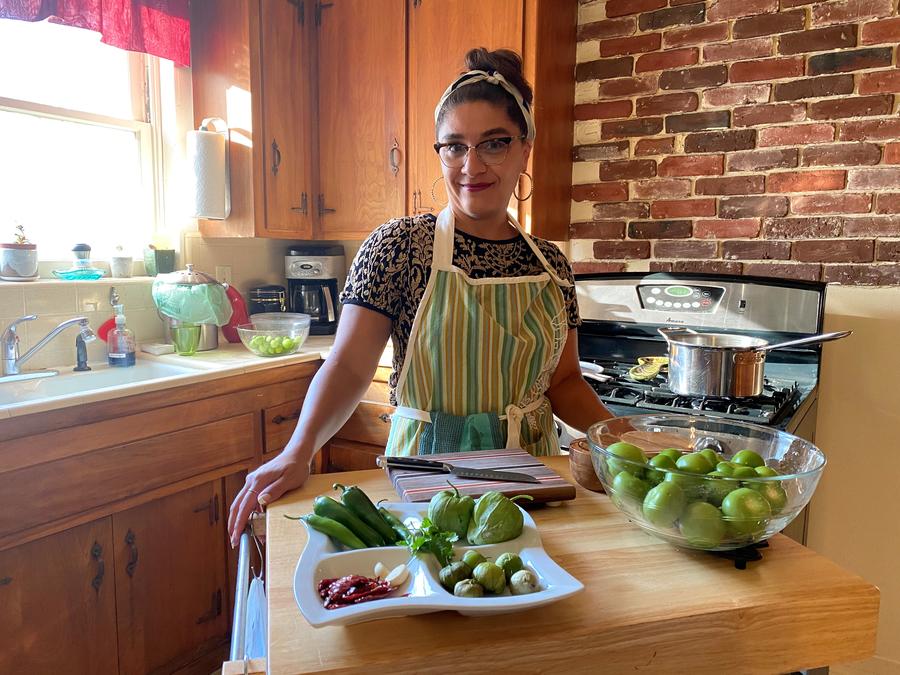 Food holds tremendous power in bringing people together. Coming together to share a meal is one of the most communal and binding acts throughout the world. Through cooking and eating together, people can learn traditional recipes, share different traditions, and unite various cultures. As the celebration of Hispanic Heritage Month continues, we thought there was no better way to enjoy it together than by learning a new recipe. 
In early October, Communications Manager Dalia Lomeli hosted an interactive virtual salsa making class for QTC, a Leidos company, employees. Since we aren't able to come together physically, the virtual cooking class was a perfect way to experience the celebration of culture without leaving our personal space.
Dalia took her audience step-by-step on creating a Mexican staple recipe: salsa verde. The popular and traditional condiment has many different recipe variations, but Dalia used an authentic recipe passed down from her family. 
During the virtual class, the audience was enlightened with fun facts, rich history, tradition, and many different cooking points. Mexican culture was shared, along with quick trivia, such as the difference between green and red tomatoes. In the end, everyone left with a newfound ability to create their version of delicious salsa.