Riding, running and walking to save lives: Leidos raises more than $60K to fight diabetes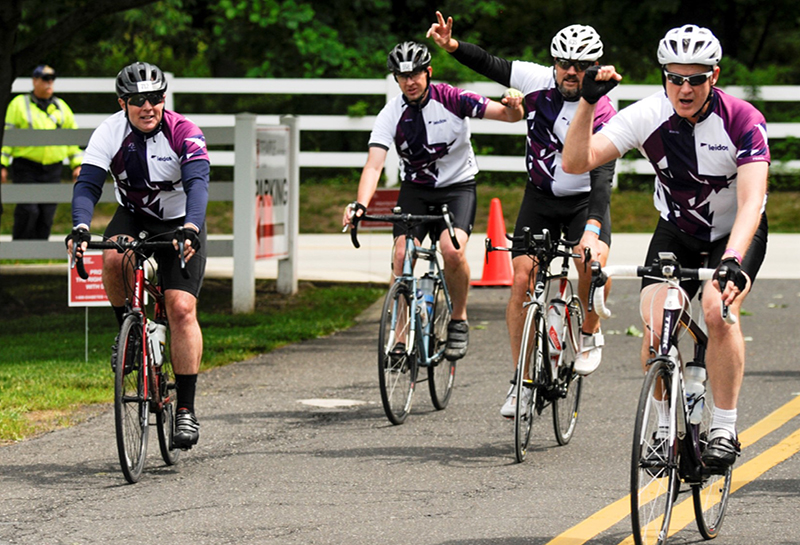 An estimated 30 million Americans have diabetes, according to the Centers for Disease Control and Prevention. The CDC estimates that almost one-fourth of those cases are undiagnosed. Globally, the statistics are even grimmer, as the number of people with diabetes is expected to reach 522 million by 2030.
But organizations like the American Diabetes Association and corporate partners such as Leidos are working to help bring those numbers down. The ADA's annual fundraising campaign, Tour de Cure, raises awareness, promotes healthy living, and supports people living with diabetes. Every year, Tour de Cure gives individuals across the country an opportunity to join together in raising funds to fight diabetes. The fundraising efforts lead up to a local event day where teams further raise awareness by cycling, running or walking with all of the other Tour de Cure participants.
Leidos employees formed 14 teams across the country for this year's Tour, everywhere from Honolulu and San Diego to Texas and the Washington, D.C. area. Altogether, nearly 100 employees participated in 2018 ride, run, and walk events, raising $62,800. All of the money raised directly supports the ADA's research, information, and advocacy efforts, which are focused on improving the lives of the nearly 1-in-11 Americans affected by diabetes.
"We extend our appreciation to the teams who rallied and worked tirelessly in order to make the national campaign a remarkable success," said Jon Scholl, President of Leidos Health. "Congratulations to all of the riders and participants whose efforts are focused on supporting those affected by diabetes and on encouraging early diagnosis and treatment to prevent serious complications, such as hypoglycemia."
For the fourth consecutive year, Leidos combined fundraising efforts placed in the top 10 out of all organizations participating nationwide. In total, Leidos has raised more than $350,000 for the Tour over the last four years. This year, the company also had the most "Champions to Stop Diabetes" out of all national teams. Tour de Cure Champions are individuals who are exceptionally committed to the cause and have raised at least $1,000.
"Every year, it's encouraging to see participants at all levels take part in so many different aspects of the Tour de Cure events, from biking and running to walking at their own pace," said long-time organizer and Leidos employee Doug Smith, who captained the San Diego team which led all Leidos teams in fundraising.
According to the ADA, another 84 million Americans have prediabetes, putting them at risk for developing type 2 diabetes. Through the annual efforts of the ADA's Tour de Cure and dedicated volunteers like the employees at Leidos, we can continue the important fight against the diabetes pandemic.