Unused opioids are a threat to those around you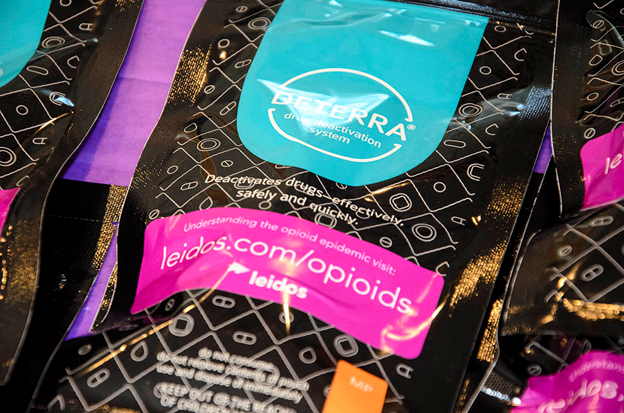 On Saturday, April 27, pharmacies and police stations across the U.S. will again participate in National Prescription Drug Take Back Day, an event which allows anyone to dispose of leftover prescription drugs safely, conveniently, and anonymously.
According to a study by The Journal of the American Medical Association, prescription opioid painkillers often go unused following surgery. The report found between 67 and 92% of patients keep unused pills, and warns that those pills are an "important reservoir of opioids available for nonmedical use that could cause injuries or even deaths." The study shows that only 10% of patients dispose of unused pills in accordance with Federal Drug Administration (FDA) guidelines, and between 73 and 77% do not store their pills in locked containers.
Unused pharmaceuticals are a threat to those around you. These pills, if not stored or disposed of properly, can unintentionally fall into the wrong hands, including children's. There's a strong link between the misuse of opioid painkillers and the subsequent use of heroin. According to the National Institute on Drug Abuse, roughly 80% of heroin users start with prescription narcotics like hydrocodone or oxycodone, and one in 15 people who misuse opioids will try heroin within 10 years. Improperly discarded pills are also a threat to the environment, and flushing certain medications can be dangerous. Measurable amounts of these chemicals have been found in U.S. lakes and rivers. According to a study by the International Joint Commission, water treatment facilities remove only half of certain sewage contaminants, including prescription drugs.
These findings come at a time when the opioid epidemic is devastating our communities. Drug overdose claims roughly 150 American lives every day, making it more deadly than gun violence or automobile accidents. In fact, drug overdose is now the leading cause of death for Americans under 50.
If you have leftover pills in your possession, you should get rid of them responsibly.
On April 27, each one of us can help fight the opioid epidemic by participating in National Take Back Day. The day marks the 17th nationwide event sponsored by the U.S. Drug Enforcement Administration (DEA). The events so far have been highly effective, resulting in almost 10.9 million pounds of responsibly discarded pills.
As impressive as these numbers are, we need to do better to make our communities safer. Every pill disposed of properly is a pill that cannot poison our communities. If you have unwanted pills, drop them off at your nearest participating location. The service is free and anonymous.
For more information on National Prescription Drug Take Back Day visit takebackday.dea.gov.