In the wake of a natural disaster or national emergency, Leidos responds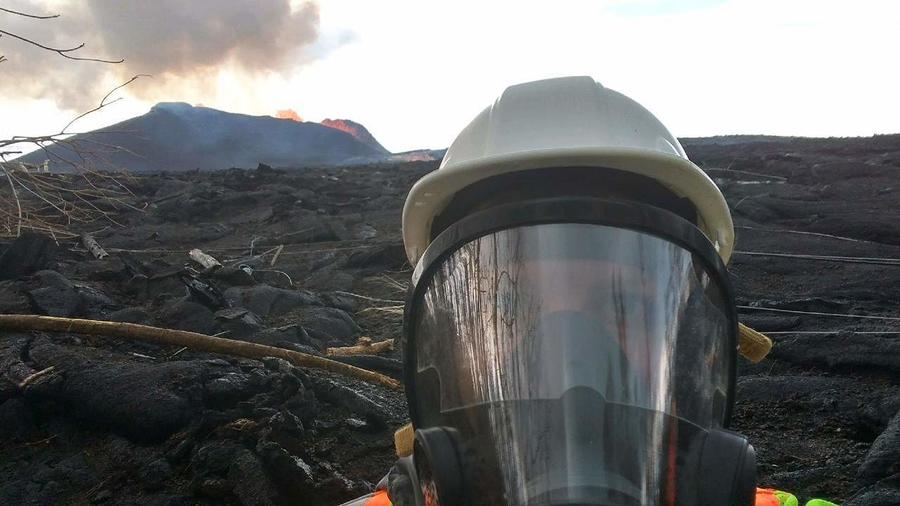 When the nightly news shows live coverage of yet another tornado, hurricane, flood, or wildfire, we all find ourselves sympathizing and worried for those caught in the destruction. But have you ever wondered about who responds to such emergencies or who is there to clean up such natural disasters? Leidos scientists in the Energy and Environmental Science (EES) Division, in support of the Environmental Protection Agency (EPA), are often on the scene.
The EPA calls on our scientists to support initial and follow-up responses for many natural disasters. They respond to oil spills, chemical, biological, radiological releases, and large-scale national emergencies. Our team also provides additional response assistance when state and local first responder capabilities are exhausted or when additional support is requested.
Jon McBurney and Chris Gussman are among the environmental experts on the Scientific, Engineering, Response, and Analytical Services (SERAS) contract. The contract supports the EPA Environmental Response Team (ERT) in providing technical support to the EPA throughout the United States and its territories. These emergency responses require our personnel to travel throughout the country on short notice and provide ERT with around-the-clock response capability in technical monitoring, health, safety, and quality assurance.
"As much as we plan ahead, you simply can't time these national emergencies," said Environmental Health and Safety Engineer Jon McBurney. "And as there are emergencies, our staff dedicated to the SERAS contract are committed, ready, and willing to help at a moment's notice. Even when this necessitates traveling right into the center of danger."
Through coordinating and implementing a wide range of activities, our team conducts response and removal actions to protect human health and the environment. EES scientists have considerable expertise on the potential health impacts for many natural disasters. They may collect samples or monitor conditions in or near disaster areas. Likewise, the EPA may call on our geologists, engineers, and air specialists to evaluate environmental conditions and the potential effects of a disaster on populations.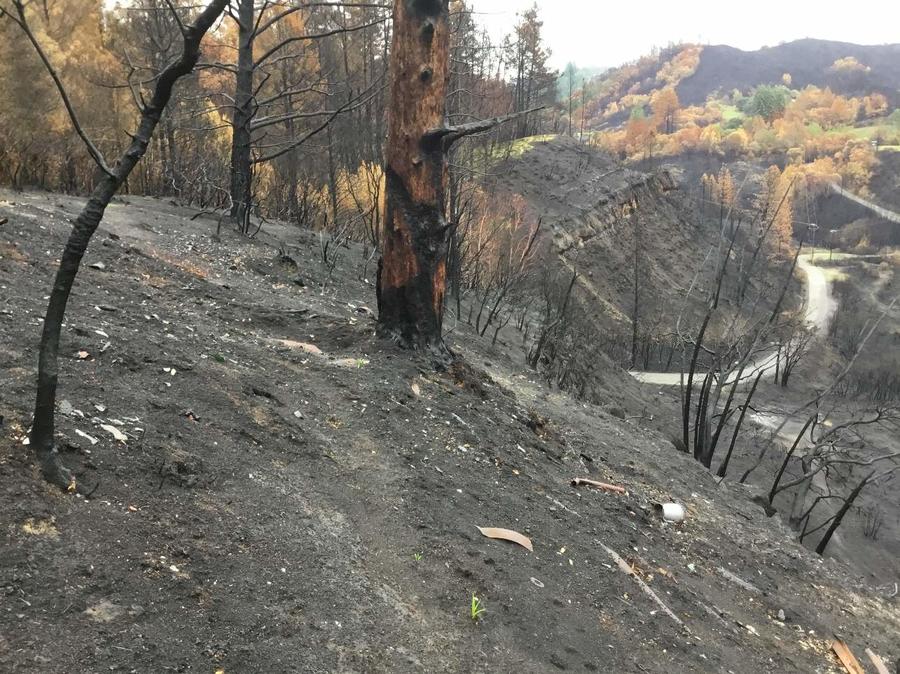 In just the past two years, our SERAS team responded to the Kilauea Volcano eruptions; hurricanes Harvey, Irma, and Maria; the California wildfires in both northern and southern California; and recent large refinery fires along the Texas Gulf Coast. They also provided detection support with detailed air monitoring services during several large sporting events, like the Boston Marathon and visits by important world figures. Leidos contributions most commonly involve the participation of our air science team, but may require the support of our geology group and scientific divers. Their concerns often relate to the release or potential release of chemicals to air, water and/or soils and addressing the aftermath of a disaster.
One area where the SERAS team has great impact is in supporting wildfire slope stability. The 2018 wildfire season was the deadliest and most destructive wildfire season on record in California, with 8,527 fires burning an area of almost 2 million acres, the largest area of burned acreage recorded in a fire season. Once the raging fires were mostly contained, our SERAS geologists performed slope stability studies in northern California. This work is imperative because the naked slopes, now exposed and unstable from the fires, are subject to immense and dangerous mudslides when heavy rains occur.
Additionally, Leidos adapted Light Detection and Ranging (LIDAR) technology in its work with the EPA, specifically to locate old fabricated mining structures in currently heavy forested areas. McBurney assisted EPA in identifying structures relevant to future cleanup efforts at the mine site. LIDAR can "see" through trees and growth to expose man-made features that would not be visible. Scientists use this same technology to identify ancient civilizations in such places as the Amazon, and it is leading to an increase in archaeological finds.
Hitting land in 2017, hurricanes Maria and Irma are the worst natural disasters on record to affect the Dominica, U.S. Virgin Islands, and Puerto Rico and two of the deadliest recent Atlantic hurricanes. We provided air monitoring during the destruction and then subsequent removal of vegetation and construction debris. We also uploaded air monitoring data in real-time so that it was immediately available to local and territory decision makers, which assisted with evacuation determinations. Our team arrived right at the height of the hurricanes, while much of the telecommunications networks was down, travel conditions were dangerous, and many people and animals, both domestic and wild, were displaced.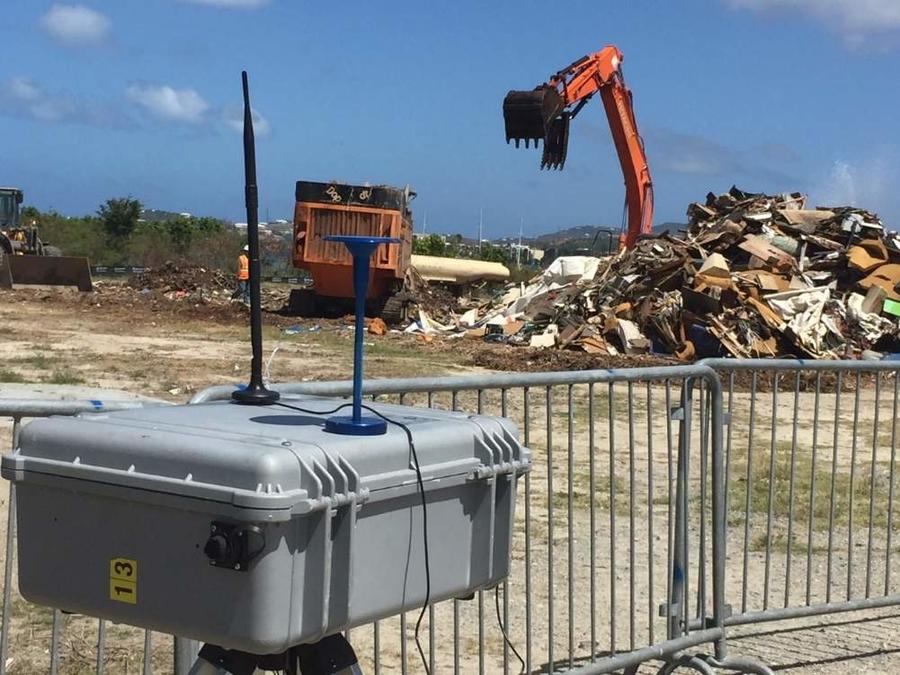 "We take our duty to those affected by these natural disasters very seriously," said Air Response Chemist Phil Solinski. "In St. Croix, St. Thomas, and St. John, our job was to supply particulate monitoring during reduction of vessel and construction debris on land, post hurricanes Irma and Maria. The crushing of debris creates airborne particulate health concerns that are relevant to decisions to increase control measures. The air monitoring data can be uploaded to the cloud for remote real-time data review and decision-making."
Aside from the responsibility for field safety, Health and Safety Manager Peter Harnett also works closely with the EPA on the development of EPA training courses. The most recent effort is a 20-hour course that will provide practical information to EPA personnel involved with site safety issues arising from disasters. Since these disasters result in infrastructure and property damage, the EPA provides oversight of removal and remediation of abandoned industrial/household chemicals, and collects "orphaned" chemical containers and hospital medical waste for disposal. Conducted in non-ideal circumstances, much of the work may include high waters, downed electrical wires, and lack of access to normal communications, such as phone and Internet service.
The EES team has a longstanding and solid relationship with the EPA, with a proven track record supporting the agency's energy and environmental initiatives. "Working with the EPA on the SERAS contract all these years has been extremely rewarding," said Discovery Biologist Chris Gussman. "It is rewarding to see the concrete benefits of our labor in examples like the hurricane cleanup, volcano monitoring, and wildfire stability - but knowing that there are individuals who are now safe because of all the work you've put in, there's great satisfaction in that."