Why I'm running the Marine Corps Marathon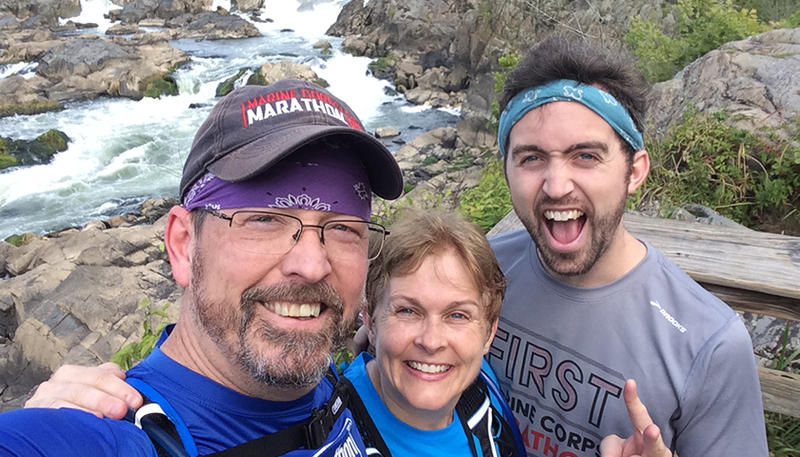 I'm running to honor my son, Patrick, who enlisted in the Marine Corps after graduating high school in 2015. He is a Corporal in the 81mm Mortar Platoon of Weapons Company, 3rd Battalion, 4th Marines stationed in 29 Palms, Calif. This will be my third Marine Corps Marathon and I'm looking forward to running with Team Leidos this year. I have run it each year Patrick's been in the Marine Corps and, with any luck, I'll continue to run it each year he's in (although he's thinking about re-enlisting and I'm not getting any younger!).
My wife, Kelly, and our older son, Ben, will be running the MCM with me. October 22nd also happens to be our daughter Molly's birthday. She is coming up from college and gets to cheer us on for her birthday — ha!
The MCM is bigger than my son. There is a bigger purpose to it. And yet, it is all about my son and those like him, past, present, and future, who place everything they have to give on the line for our country. The blue Mile is emotional and unforgettable. The other runners are extremely motivational. There is a shared sense of purpose. Strength gained by digging deep and prevailing over your doubts, together with others who are doing the same thing. And at the end of the day, you have achieved your goal. You come away proud and feeling like you're a necessary part of a collective energy that is palpable in that moment. It lies dormant most of the time, but it is comforting to know that it can be summoned when needed.