Calling our Junior Innovators

Thank you to all of the Jr. Innovators who participated in our challenge last spring! We hope you learned and had fun while completing our activities.
Sad that the challenge is over? We are, too! That is we have all of the past activities posted here. Who knows, you may even learn something new from completing a challenge a second time. Stay encouraged and continue to learn!
Getting to know Leidos
Our global headquarters is in Reston, VA, and our hundreds of offices in America and around the world are working to solve the world's toughest challenges using information technology, engineering and science. We have a lot of employees – 44,000, in fact – and their imagination to innovation helps the government and other companies be better each and every day.
What does Leidos do?
The important work we do helps to make our world 

SAFER

HEALTHIER

MORE EFFICIENT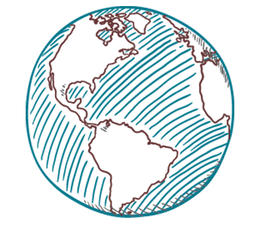 We seek to solve
the world's
BIGGEST PROBLEMS
SCIENCE

INFORMATION TECHNOLOGY
ENGINEERING
All challenges
Just because we completed the challenge last year, it doesn't mean you still can't have fun and do them for yourself. We posted all of the fun activities for our Jr. Innovators here.