Calling our Junior Innovators
Watch our welcome video

Calling all innovators 5-12 years old! 
We know that this message is reaching you at home, because your school is closed, at least for now, and you're distance learning. While you wait to rejoin your friends at school, we have come up with some fun ways for you to learn new things.
In the coming weeks, we will share activities for you to learn about who Leidos is as a company, discover what your parent/mentor does (if they work for Leidos), and maybe even discover what you might want to be when you grow up. These activities will also give you an opportunity to connect with other children as they complete the same exercises at the same time as you. Oh, and one more thing – there are PRIZES! Check out the instructions in each activity or click here to learn how you can enter the #JrInnovatorChallenge to win a cool prize each week. Don't forget, the challenges are open for everyone to enter and win! 
Go to WEEK 7 challenge Week 5 finalists Learn more About Leidos
WEEK 7 ACTIVITY
J.O.B.S
Jump On Board with STEM! Each year, more jobs in STEM are created - in fact, it is the fastest-growing career area and those skills are critical to the success of Leidos. Our activities this week help you to understand what exactly a STEM job is and what a day spent doing some of these jobs might be like. 
Download WEEK 7 Challenge  Bonus Activity
Getting to know Leidos
Our global headquarters is in Reston, VA, and our hundreds of offices in America and around the world are working to solve the world's toughest challenges using information technology, engineering and science. We have a lot of employees – almost 37,000, in fact – and their imagination to innovation helps the government and other companies be better each and every day.
What does Leidos do?
The important work we do helps to make our world 

SAFER

HEALTHIER

MORE EFFICIENT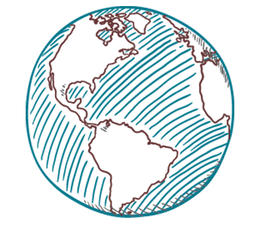 We seek to solve
the world's
BIGGEST PROBLEMS
SCIENCE

INFORMATION TECHNOLOGY
ENGINEERING
Taking part in the #LeidosJrInnovator contest
You must be between the ages of 5-12 to participate and can live anywhere in the world
Work with your parent or guardian to post your photo to social media. Each week Leidos will create a new Twitter and Facebook post for children across the world to submit their photo in one of two ways:
Go to the Leidos Twitter or Facebook page. Find this week's activity post and reply to the post, per the instructions on the activity.
Post a photo to your personal social media accounts. Follow the instructions of the activity for the caption and be sure to tag @LeidosInc (@Leidos on LinkedIn) and #LeidosJrInnovator. Your post must be public for us to see it.
All submissions must be posted NLT 12:00 pm (EST) on the first Sunday after the Monday that the activity is released. (e.g.,  Monday, April 13th activity must be posted by 12:00 pm Sunday, April 19th )

Each submission should follow the instructions provided on the particular activity for that week. Along with a photo or video, the participant should add their school grade or year to assist with the scoring of the submissions. If submitting a video, please ensure they are no longer than 90 seconds.

By submitting a photo, you agree it may be shared on Leidos social media channels for promotional purposes.

All properly submitted posts will be pooled and reviewed by a Leidos independent selection committee. The committee will score each post in the categories of creativity, organization/neatness, overall appearance, content, and effort/research. Through those scores, the committee will narrow all posts down to five (5) finalists. Those finalists will be posted on all of Leidos' home page for the challenge. Additionally, the finalists will be posted to the Leidos intranet (accessible to Leidos employees only) and all Leidos employees will vote for their favorite submission. The photo with the most votes will win that week's grand prize. The winner will be highlighted on Leidos social media channels, and website. Those finalists (i.e., runner-ups) not selected for the weekly grand prize will also win a small prize.

All winners will be contacted by a Leidos representative on the social media where the post was submitted.

If you are a weekly grand prize winner, you will not be eligible for any future weekly grand prizes, however, you are eligible to win runner-up prizes.

You can learn more about our privacy statement by visiting leidos.com/privacy

 
All challenges
Just because we've completed the challenge for previous weeks, it doesn't mean you still can't have fun and do them for yourself. We'll post all of the fun activities for our Jr Innovators here as we progress.