Swift, secure access to healthcare data
Better patient outcomes throughout tribal communities

Transforming access to improved healthcare for every American Indian and Alaska Native tribe
As a leading provider of health solutions for federal and select non-federal customers, Leidos has vast expertise in health digital modernization, implementing and optimizing electronic health record (EHR) systems, cybersecurity, and other health services. Our team delivers secure healthcare data across ever-changing sites of care to improve patient outcomes and system efficiencies. Our scientists, engineers, technologists and clinical teams draw on decades of success to deliver a broad range of customizable, scalable solutions to hospitals and health systems, biomedical organizations, and every U.S. federal agency focused on health. 
Across our federal and commercial EHR implementations, we've served more than 16 million patients and have deployed EHRs to more than 1,000 locations across the country. We combine our expertise and experience with a respect for and deep understanding of our customers' varying needs, cultures, and traditions to make lives healthier.
Moving to an EHR system: The first step in healthcare transformation
In partnership with TribalWise, Leidos Chief Medical Officer Dr. Don Kosiak and Chief Technology Officer for Health Doug Barton discussed modernizing healthcare through EHRs – including the technical and clinical considerations to prepare for a new EHR system.
Modernizing Health IT Systems to Enhance Tribal Healthcare
In a TribalWise webinar, two Leidos executives experienced in implementing EHR systems for the U.S. military discussed how lessons learned from implementing thousands of locations in small and large facilities can be applied in tribal communities.
---
A Key Partnership
Leidos, united with MEDITECH Expanse, Avera Health, and multiple Native American-owned businesses, is committed to modernizing the health IT system for the Indian Health Service (IHS). 
Our mission is to transform the delivery of healthcare to the nearly 2.6 million members of 574 federally recognized American Indian and Alaska Native tribes across the country.
By combining Leidos' expertise as a Fortune 500® technology, engineering, and science solutions leader with a top-ranked EHR, a clinical provider experienced in delivering care to tribal communities, and additional partners with differentiating capabilities, the Leidos team provides the trusted experience to best serve IHS stakeholders and meet the diverse needs of the community that IHS serves.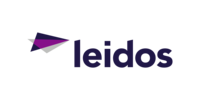 Leidos is a leading provider of healthcare solutions for federal agencies. We deliver secure, whole health solutions, across ever-changing sites of care, to improve patient outcomes and system efficiencies.
view Leidos Health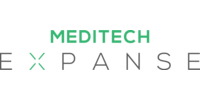 MEDITECH Expanse is the #1 ranked EHR in small/medium hospitals and the #2 ranked overall EHR by KLAS.
Visit MEDITECH Expanse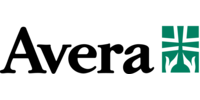 Avera Health provides industry-recognized clinical content that supports tribes across Minnesota, the Dakotas, Nebraska and Iowa.
Visit Avera Health
Key Teammates
The team also includes American Indian/Alaska Native partners with clinical or technical capabilities and additional partners with differentiating capabilities.
Improving quality of life and wellbeing through environmental, social and governance initiatives  
With our mission to make the world safer, healthier and more efficient, we are helping to build a future where our people and technology make a real impact, greatly improving quality of life and promoting inclusive well-being. As a company, we are mindful of our opportunities and responsibilities as we grow. With our deep expertise in technology, science and engineering, we look at the world using a systems approach, setting objectives to sustain our business, our communities and our world.
Learn more about our responsibility and sustainability initiatives and accomplishments.
Our Services
Our team delivers secure, whole health solutions across ever-changing sites of care to improve patient outcomes and system efficiencies.