Global Logistics Services
Logistics Commodities & Services Transformation (LCST) Programme

Providing logistic services for the MOD globally
The Global Logistic Services team are responsible for the provision of scalable multi-modal transport solutions to globally dispersed locations in support of defence and government partner activity. Our suite of movement services can enable End to End solutions for the movement of general freight, vehicles and equipment, temperature controlled items, dangerous goods along with optimising movement solutions for bespoke projects.
Services provided include: 

Global Freight Transportation Services (GFTS)
GTFS by air and surface of stores and equipment, including dedicated Falkland Island Re-supply service (FIRS). All types of freight, up to and including Secret classification excluding Northern Ireland.

Courier
Collection and delivery of MOD owned materiel within mainland UK & European Union (EU) Member States within specified timelines.

Containers
Provision of containers (dry, refrigerated, side/end/top opening, generated sets and tank) including inspection and repair for units and ancillary items. Contract includes the ability to on/off hire outside of the UK.

Pallets
Provision of a road haulage service for the collection and delivery of palletised, full and part load freight (urgent or routine) worldwide.

Heavy Haul
Provision of heavy haul capability, movement of large and indivisible loads, Special Type General Order, collection and delivery of MOD owned vehicles (Types A, B and C) and trailers within mainland UK (excl. NI) and Irregular Dimensions and Weights.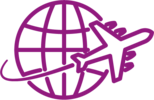 Global Removal Services
Provision of a range of removals and storage capabilities for service personnel and their families.

Rail
Provision of a locomotive 'hook and haul' service to move MOD rolling stock, vehicles, containers and all classes of freight, within the UK. Includes capability for Eurotunnel rail services to Calais and the running of services from UK to Europe.

Northern Ireland Freight
Collection and delivery of all types of freight between UK mainland and Northern Ireland.

Crane Services
Provision of lift services including crane (HIAB) and associated transport.

Parcels
Collection and delivery of Parcels, with various levels of service available, including pre- 9 a.m., next day and 48 hour delivery. Coverage UK mainland, Northern Ireland and EU member states.
UK Army Basing Programme
In 2019, Team Leidos undertook an activity which enabled the relocation of Service personnel and their families from Germany as part of the Army Basing Programme. This activity saw Team Leidos provide commercial logistic services to support the relocation of 8,265 people, their personal belongings as well military freight.