Defense
Science for a safer world
From Seafloor to Cyberspace
With proven expertise in autonomy, networks, ship design, hypersonics, and multi-domain maritime solutions, we're helping conceive, prepare, and protect the fleet of the future. Learn more about some of the integrated solutions that are enabling our defense customers to achieve global mission success across every domain.
Taking the Australian Department of Defence beyond the platform
We operate major prime systems integration projects which build, develop and support military solutions for the Department of Defence, leveraging our global expertise to bring new capabilities to the Australian market. Our focus is on complex systems across command and control, communications, force protection, hydrographics, electronic systems, logistics solutions, data analytics and electronic warfare.
Fast facts
At Leidos Australia we:
deliver a wide range of capabilities from software development, operational support through to the integration of underwater autonomous vehicles and survey ships to meet the customer's mission
deliver one of the largest logistics supply programs to Defence
deliver critical systems integration projects, including the command and control systems to multiple end user customers.

The specialized plane that is advancing aerial ISR
What started as a technology demonstrator for the Army is now a fully integrated aircraft operating in-theater and surpassing performance metrics.


View Leidos Special Mission Aircraft
Modernizing enterprise IT services
With the completion of the acquisition of 1901 Group we are combining transformative Enterprise IT Operations Centers and a secure FedRAMP platform with the depth and scale of Leidos to provide truly modernized, mission-critical IT for our customers.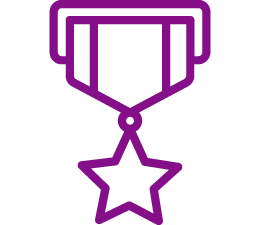 More than
6,500
of our employees are veterans of the U.S. Armed Forces
Key Australian defence projects

Joint Command Support Systems
Command and control for the Australian Headquarters Joint Operations Command, providing operational management and situational awareness capabilities.

Geospatial Systems
Numerous geospatial and imagery-related programs for the Australian Defence Force, leveraging a coherent pictured of GIS products from provider agencies across the Defence network

Tactical Information Exchange
Supporting the Tactical Data Link Authority at the ADF through specialised support, systems engineering, and sustainment services.
Complex Logistics Solutions
Software and field engineering services for vital ADF logistics information systems beyond the platform, including on programs like SEA 1770 Ph 1
Products
We offer a broad set of proven and affordable products and services for new and existing customers in defense markets.
View all our products