Jonathan Scholl
President, Health Group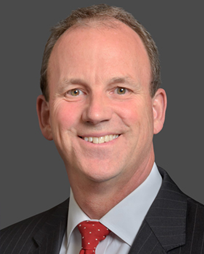 Jonathan W. Scholl currently serves as President of the Health Group and is responsible for leading several thousand employees providing services and solutions in health information technology, population health risk management and case management, health analytics, life sciences, and public health.
Prior to joining Leidos in 2015, Scholl served as Chief Strategy Officer for Texas Health Resources (THR), one of the largest non-profit healthcare delivery systems in the country. At THR, Scholl led strategy, business development, strategic marketing, and oversaw operations for physician joint-ventures.
Before THR, Scholl was a Partner and Managing Director with The Boston Consulting Group, where he spent 15 years. At BCG, Scholl worked in a number of industries including health, information technology, financial services, consumer products, telecom, and ultimately serving as Head of the North American Healthcare Provider practice. Prior, Scholl served as Vice President for Applications Development for the TenFold Healthcare Group, building large-scale mission critical software products in the health industry, and worked for Octel Communications in manufacturing immediately after leaving the Naval Service.
Scholl received a master's degree in business administration from Harvard Business School. After graduating from the U.S. Naval Academy in 1984 with a Bachelor of Science degree in control systems engineering, he served five years in the U.S. Navy as a nuclear submarine officer and nuclear power plant instructor.