Advanced Solutions
Unlocking solutions from concept to production 
Our Advanced Solutions Group conducts research and development to unlock technology improvements in the areas of intelligence, surveillance and reconnaissance, airborne collection, command and control, largescale software development, data analytics and autonomy, and applies them to advanced integrated systems.The group supports customers from the defense and intelligence industry looking for leading edge technologies to increase or complete their missions.
Success Stories
In the Advanced Solutions Group, a heavy emphasis on thought leadership translates numerous discoveries and developments into actionable solutions. From mapping the ocean with unmanned surface vehicles to designing adaptive combat training simulators, ASG delivers science and technology solutions tailored to specific customer needs.
As we continue to enhance the understanding across the company of all the different things that we do, we will further our ability to work efficiently to deliver best-in-class solutions to meet our customers' most challenging requirements.

,

President, Advanced Solutions Group
Related markets
ASG works with customers in diverse markets to develop technology and solutions that solve critical problems today and guard against tomorrow's threats.

View our markets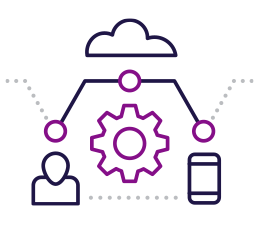 We provide global IT support services to more than
37,000
U.S. Army Corps of Engineers customers.
Related products
From agile software development to modeling more than 14.3 million square kilometers of the Earth's surface, ASG products help customers achieve their missions.
View our products