Civil
Advancing technology solutions for civil agencies and commercial markets

The Civil Group is a trusted mission partner on the Antarctic ice, in space, and across the critical infrastructure in between. 
Our talented employees solve technical challenges and implement newfound efficiencies on a number of citizen-facing programs including those that enable scientific discovery, power homes and businesses, guide air traffic, streamline tax returns, protect digital footprints, contain environmental incidents, heighten port security, and equip humanitarian missions.
Success Stories
With proven performance for 80% of U.S. cabinet level agencies, the United Kingdom, utilities and manufacturers across the country, and energy lenders and developers across the world, Leidos has the privilege of supporting customer success stories in locations near and far. We are a pleased to share a few of these stories with you, highlighting technical core competencies in digital modernization, software development, operations and logistics, and systems engineering and integration.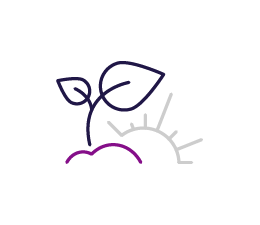 We have more than
40 years
of environment, energy, and critical infrastructure experience.
Leveraging our core competencies
Our customers take on the toughest challenges out there, and at times need a helping hand from specialists in their fields. We call our specializations Technical Core Competencies, or TCCs. For each TCC, we have developed proven, repeatable processes that help us deliver agile, cost-effective solutions.
What we do
Related markets
The Civil Group provides solutions that meet the complex needs of government and commercial market sectors that are highly regulated. For example, our air traffic control systems help the Federal Aviation Administration manage more than 43,000 flights and 2.5 million traveling passengers in the world's busiest and most complex airspace. See more facts and figures on respective market pages.
View our markets
We seek to understand the customer's mission and user's requirements first, and then apply our technical core competencies so that customers realize more efficiency in mission attainment.
Related products
We offer a rugged line of non-intrusive inspection products to protect people and streamline commerce. From engineering and production to installation and maintenance, our dedicated team oversees every step of the product's life cycle.
View our products