Defense
Modernizing defense in a complex world

The Defense Group is made up of thousands of experienced security professionals ranging from leading academic voices to veterans of the defense and intelligence community. From managing a global network with more than 3 million users to modernizing IT systems with intelligence-driven cybersecurity, the Defense Group is solving the world's toughest security challenges for customers with "can't fail" missions.
Leveraging our core capabilities
Solutions for Defense include enterprise and mission IT, large-scale intelligence systems, command and control, geospatial and data analytics, cybersecurity, logistics, training, and intelligence analysis and operations support.
See all our core capabilities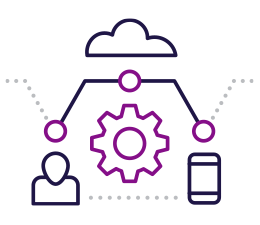 We provide global IT support services to more than
37,000
U.S. Army Corps of Engineers customers.
Related markets
Our Defense Group provides a diverse portfolio of systems, solutions, and services cover land, sea, air, space, and cyberspace for customers worldwide.
View our markets
Related products
From scanning for illicit material at ports and borders to predicting future events and instability up to five years in advance, our products help customers make the world safer.
View all our products