Health
Improving care and reducing costs for health care organizations 

In the age of value-based care, Health IT is just one component of our role in the continuum of care. From the research bench to the patient bedside, we integrate engineering, science, and clinical insights with technology to develop impactful, outcome-based solutions. Our mission is to contribute to creating a healthier world.
Recognized as a Top 10 Health IT provider, Leidos draws on decades of success to deliver a range of solutions and services designed to meet the healthcare challenges of today. A company of scientists, engineers, and technologists, we deliver a broad range of customizable, scalable solutions to hospitals and health systems, biomedical organizations, and every U.S. federal agency focused on health.
Leidos works with customers across the continuum of care to improve clinical, operational, and financial outcomes with innovative solutions that advance the next generation of care.
Leveraging our core capabilities
The Leidos technical core capabilities underpin the work we do for customers every day. Our Health group use the following capabilities as the foundation for all client solutions.
What We Do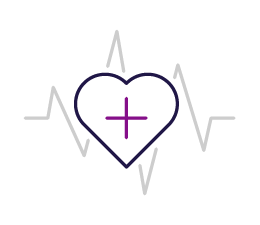 We are enhancing health care for
10M
service members and their families.
Related markets
Our Health capabilities and experience spans multiple market sectors. Learn more about our deep market expertise.
View our markets