Secure, Seamless, Always-on Connectivity   
Your important work requires a network infrastructure that delivers secure, seamless, and always-on connectivity with state-of-the-art technology. As the trusted IT and network provider for more than three million government users, Leidos brings the domain experience and mission understanding to transform complex systems into modernized networks.
Leidos is the largest systems integrator and provider of IT services to the U.S. government, serving customers across all sectors from the Federal Aviation Administration (FAA) to Department of Defense (DoD). We bring decades of experience leading large-scale, secure government networks and mission-critical programs to bear.
Trusted Partnerships. Expansive Network Reach.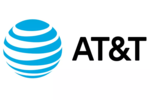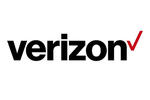 Leidos partners with the nation's leading network service providers to deliver trusted, reliable, and expansive network reach. With our in-depth domain experience and mission understanding, we work with our partners to provide network modernization capabilities tailored to your needs.