Outside of the Australian Defence Force (ADF), Leidos Airborne Solutions is the largest employer of mission aircrew in Australia and currently runs a highly specialised mission aircrew training system that trains more than 30 mission aircrew per year. Our mission aircrew roles are highly specialised and people new to the role require significant training before taking to the skies.
Our training system is used to train and develop our mission aircrew workforce, which currently delivers around 15,000 flight hours and 2,500 missions per annum of civil Intelligence Surveillance and Reconnaissance (ISR) tasking and 200 search and rescue missions per annum. Our mission aircrew leadership include former ADF mission aircrew.
Our in-house training team is dedicated to supporting new employees throughout the entire process. The end result is highly proficient crews who are prepared for special mission tasks.
Our mission aircrew roles include:
Mission Coordinator (Surveillance and SAR)
Electronic Observer (Surveillance)
Drop Master (SAR)
Visual Observer (SAR)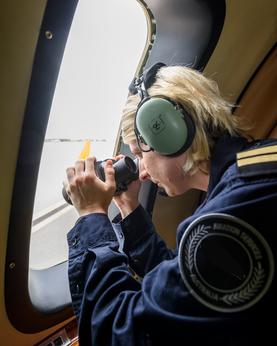 Visual Searches for SAR Tasking
The Drop Master conducts visual searches for SAR tasking.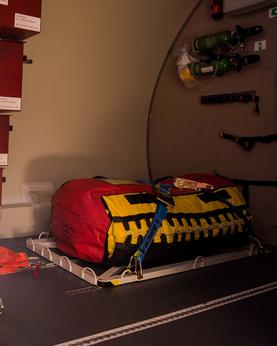 Dispatch of SAR Stores
The Drop Master is responsible for managing the dispatch of SAR stores from the aircraft.
Electronic Mission Coordinator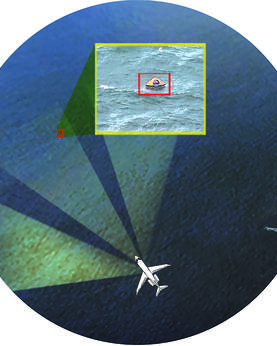 Communication And Reporting
The Aircraft Mission Coordinator communicates with AMSA for SAR tasking and reporting.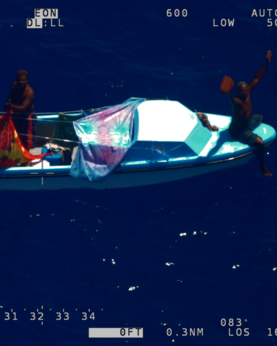 Search And Rescue Tasks
The Aircraft Mission Coordinator coordinates execution of SAR tasks.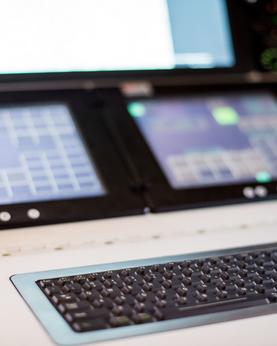 Mission Sensors And Radios
The Aircraft Mission Coordinator operates mission sensors and radios.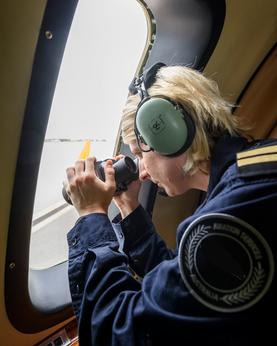 Visual Searchers
The Visual Observer conducts visual searching for SAR tasks.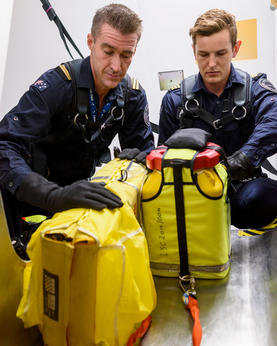 Dispatches SAR Stores
The Visual Observer dispatches SAR stores from the aircraft under supervision of the Dropmaster.
Training for mission aircrew consists of a number of components depending on the role. It may include training on aircraft sensors and systems (Mission Systems, Electro-Optics, Radar, Radios and Direction Finding), operational considerations, task planning, communications, aerial delivery of survival stores and casualty culture.
Team AUStringer
Team AUStringer combines world-class quality training, proven leading-edge training technology, and operational expertise to present a proposal to the Commonwealth for a transformative, flexible, and enduring integrated training system. Leidos is teamed with CAE, Nova Systems and Milskii.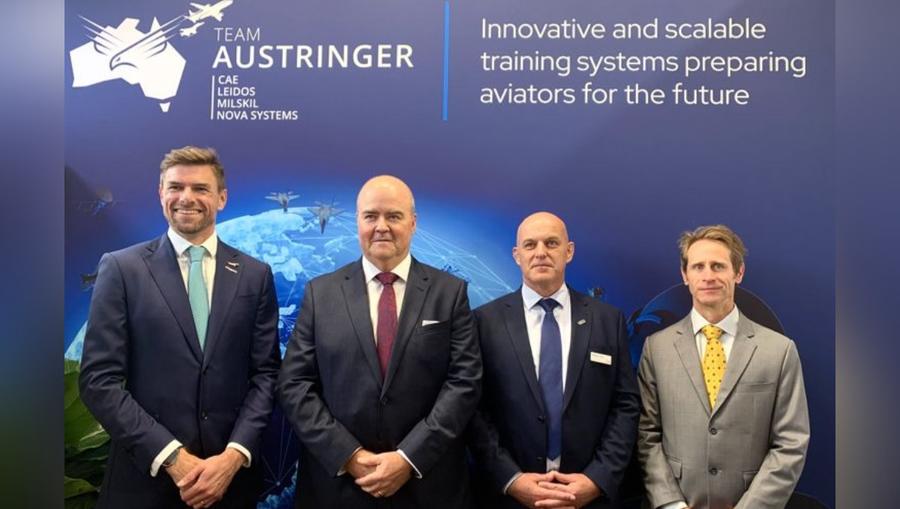 The Aviation Mission Training System (AMTS) will be utilised to train the RAAF's mission aviators, including electronic warfare officers, maritime patrol and response officers, air battle managers, air traffic controllers and other mission specialists. The AMTS is to be deployed at the Air Academy located at RAAF Base East Sale in Victoria, will feature a comprehensive training solution, including ground-based and airborne training, and a digitally-enabled integrated learning environment.
Our Mission Management System
Leidos Australia is working as part of Team AUStringer to respond to the Project AIR 5428 Phase 3 – Air Mission Training System and develop a training solution for the Royal Australian Air Force (RAAF). 

The core of the airborne training element will be Leidos' sovereign-developed Mission Management System (MMS), already in service on the Australian Maritime Safety Authority (AMSA) SAR Challenger and  Australian Border Force (ABF) Surveillance Dash 8 fleets.
Mission Management System
The MMS will integrate with the CAE provided tactical mission trainer simulation engine to provide a very rich live, virtual and constructive airborne training environment. The MMS development will be undertaken in close cooperation with Acacia Systems as part of a ten year strategic partnering agreement for the development of sovereign intelligence, surveillance, and reconnaissance (ISR) Mission Management Systems.
Join Us
Mission aircrew play a critical role in our civil surveillance and search and rescue operations. Our missions are diverse and require a high level of communication and teamwork.

We seek people with a professional attitude who thrive working in a team, are adept at learning complex tasks, have high level communication skills and love a challenge.