Military and Veterans Health

Providing solutions to support military and veterans health
For decades, our team of proven innovators has consistently delivered large, complex health programs for the Defense Health Agency and the Department of Veterans Affairs (VA) on time and within budget. We are industry leaders in military and VA health systems, data security, and global electronic health record (EHR) implementations.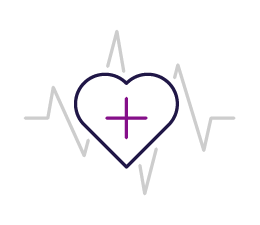 We are enhancing health care for
10M
service members and their families.
For a Ready and Resilient Military, Focus on Warfighter Total Health
Jason McCarthy, SVP and manager of the military and veterans health solutions operation at Leidos, discusses the importance of a holistic approach to health care.
Meet Our Heroes of Leidos in Health
Roughly 1 in 5 Leidos employees is a veteran. Many of these veterans are working to improve the health and well-being of fellow veterans, active-duty Service members, and military families.
Celebrating Women in Military Health
Meet five women scientists at Leidos working on the Millennium Cohort Study, warfighter performance, and environmental hazard effects on our Service members.