Military and Veterans Health

Providing solutions to support military and veterans health
For decades, our team of proven innovators has consistently delivered large, complex health programs for the Defense Health Agency and the Department of Veterans Affairs (VA) on time and within budget. We are industry leaders in military and VA health systems, data security, and global electronic health record (EHR) implementations.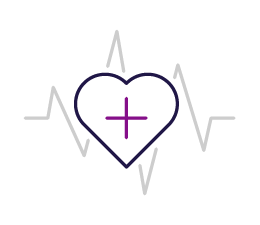 We are enhancing health care for
10M
service members and their families.
New discoveries in military mental healthcare
In this episode of Leidos' MindSET podcast, we explore military mental healthcare and new discoveries in the field.
Modernizing the enterprise drives better outcomes

Leidos leads the data center operations management for the VA and MHS providing robust capabilities to both environments and supporting the agencies' objective of seamless care. Beyond the benefits of turning capital expenses into operational expenses, managing the assets for these agencies informs our involvement in other programs and contributes to implementation success.

VA locations include six major data centers, five regional data centers, and nearly 30 remote and third-party locations.
MHS collocates 25 server racks at a Leidos-managed facility where we support 15 environments for the development, integration, testing and independent verification testing of the AHLTA/CHCS systems and its components. This data center averages 200 active users across 114 physical servers, 475 virtual servers, and 189 virtual desktops.

Supporting the pursuit of seamless care

We're arming providers, hospitals, and payers with the solutions they need to drive action at the right time, when decisions can impact an individual's health – improving quality, lowering total costs, and helping organizations thrive in the evolving healthcare environment. We provide:

Seamless integration of disparate IT systems and tools into a single platform, creating the same command and control environment we do in complex, large-scale government systems
Proven technologies to reduce unnecessary variations in clinical workflows to impact clinical and financial outcomes and quality care delivery
Strategic recommendations for clinical resource forecasting to reduce labor costs while maintaining optimum patient care