Careers with Leidos Australia
Seriously smart people protecting Australia's way of life
Pushing the boundaries of possible
Whilst people join Leidos Australia for many different reasons, what unites us is the fact that everything we do benefits and safeguards Australia in some way. Our 1,200 people have diverse backgrounds, work from a number of locations in a variety of working patterns, and contribute to our projects in a range of technical and supporting roles. Separately and together, they deliver innovative solutions to our customers' most complex challenges. It's seriously interesting work that matters, and is central to our global mission to make the world safer, healthier and more efficient through information, engineering and science.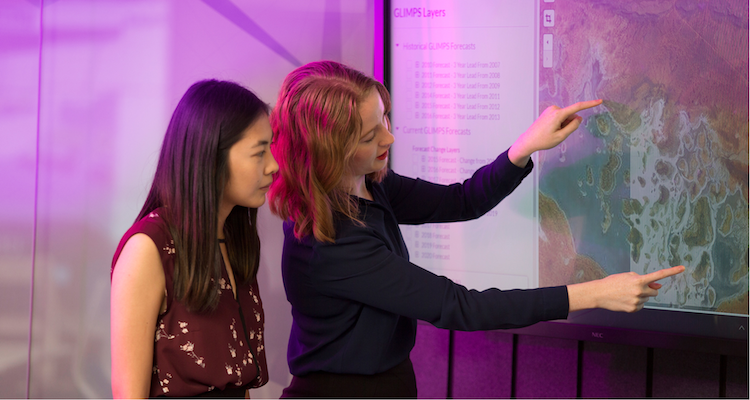 As a company, we are rare. Part of a robust, 50 year old US-based organisation with global resources and expertise to draw upon, we are still a relatively new name in Australia.
Here, we're agile, evolving and gaining an enviable reputation in the market. Our local leadership are committed to developing a company that is focused and fit for the future. And, underpinned by our five company values which guide how we behave every day, we're building our name on our ability to 'Redefine Possible'. The same could apply to your career.
A focus on our people
As a large scale prime systems integrator, we turn complex data in to innovative and practical solutions. So, whether you are part of our technical community - around two thirds of the company - or work in one of our critical enabling functions, collaboration and agility are central to the way we operate. 
We gathered a selection of colleagues from around the organisation and asked them to comment on their working lives at Leidos.
We prioritise the ongoing development of our people. Not only does it underpin our ability to deliver work that matters for our customers both now and in the future, but we firmly believe it's something every person in our company has the right to expect.

Job satisfaction and business success thrive in a positive working environment.  Every day, we are developing a culture where collaboration, transparency and flexibility are in-built, innovation thrives, individuals are recognized, development opportunities are clear, and new initiatives are being launched all the time. 

Pay and benefits are important considerations in any career decision. So we aim to deliver a robust rewards package that not only provides remuneration appropriate to your role and contribution but helps ensure your physical and mental wellbeing too.