Advancing the Next Generation of Care
Leidos supports the missions and programs for every U.S. federal agency focused on health, including the Department of Defense, Department of Veterans Affairs, Health and Human Services and Social Security Administration. Through our federal partnerships we are improving care outcomes for the U.S. citizen, warfighter, and veteran, and impacting the health and safety of the U.S. population. Our service offerings provide expert solutions for clinical patient care, advanced scientific research, and health information technology enabling next generation healthcare. Our solutions integrate technology, people, and processes into efficient, secure, scalable operations for better healthcare and better outcomes today.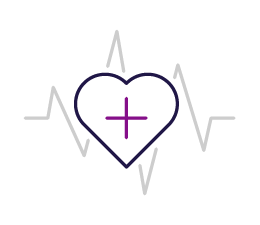 We are enhancing health care for
10M
service members and their families.