Advancing the Next Generation of Care
Leidos supports the missions and programs for every U.S. federal agency focused on health, including the Department of Defense, Department of Veterans Affairs, Health and Human Services and Social Security Administration. Through our federal partnerships we are improving care outcomes for the U.S. citizen, warfighter, and veteran, and impacting the health and safety of the U.S. population. Our service offerings provide expert solutions for clinical patient care, advanced scientific research, and health information technology enabling next generation healthcare. Our solutions integrate technology, people, and processes into efficient, secure, scalable operations for better healthcare and better outcomes today.
Advancing more tailored treatments and precise diagnosis

Precision medicine is a prevention-based approach to disease treatment based on an individual's genetics, environment, and medical history to select the most effective prevention and treatment strategies. Our solutions in predictive care have accelerated the development of genomics platforms and advanced precision medicine. Our expertise centers around security, cloud computing, integration of genomic and clinical data, interoperability, and researcher tools to access genomic data.

Scalable IT solutions improve support to military personnel and their families

For decades, our team of proven innovators has consistently delivered large, complex health programs for the DHA and VA on-time and within budget. We are industry leaders in military and VA health systems, data security, and global EHR implementations. As a trusted partner, our experience and institutional knowledge allow us to improve access to benefits, services, and health records by providing health exams that speed benefit determination, digitization of records eliminating disability backlogs, and interoperability and integrated EHR capabilities through infrastructure and IT modernization.

As healthcare transitions from paper to digital records, data becomes integral to all aspects of care and the biggest source of opportunity to improve outcomes. Leidos brings data science to healthcare with Big Data management and analytics applications for the highest priority problems our customers face: sepsis, heart failure, diabetes, infectious disease, and fraud, wastes and abuse of healthcare resources. Through our work in predictive analytics and Big Data, Leidos can help monitor the spread of infectious diseases. We can provide the technology to assist the public health sector by analyzing data sets to predict, monitor, and prevent where outbreaks will happen.

Maximizing the EHR's untapped potential

Leidos provides a range of services designed to help providers select, implement, and optimize their health IT investments. Realizing the maximum benefits of an EHR system requires innovating beyond the go-live milestone to optimally use the data it possesses and advance outcomes. With proven methodologies, a broad range of services, and deep expertise delivering EHR solutions to hundreds of hospitals as well as the Department of Defense, Leidos has the experience and insight to help optimize your health IT investments.

Modernizing the enterprise to drive better outcomes

Healthcare organizations need to combat increasing costs and decreasing reimbursements with innovative technology solutions designed to drive value and maximize investments. Modernizing enterprise IT improves an organization's technology posture, reduces costs, and enables focus on the business of patient care. Leidos partners with organizations to execute modernization and optimization priorities so that you can focus on healing. We absorb burdensome aspects of IT operations so you can concentrate investments and strategy on providing wellness and care.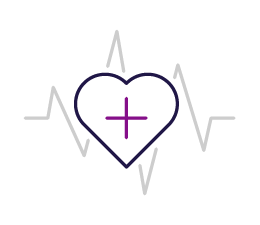 We are enhancing health care for
10M
service members and their families.