Jim Moos
President (Acting), Civil Group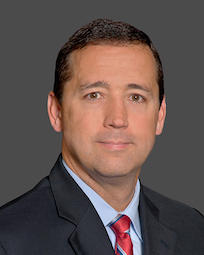 James R. Moos is acting President of the Civil Group, a $3.7 billion, 9,500-person business providing advanced science, engineering, and technology solutions across commercial, federal, and international customers in information technology, cyber, energy, environment, security, space, transportation, and financial markets.
Jim previously served as the group's Chief Operating Officer and Deputy Group President where he led all matters of business operations, including establishing and executing the overall Civil market strategy; business execution, planning, analysis, and performance; operating group profit and loss; new business growth, including supporting technology development; strategic partnerships and merger & acquisition opportunities; and talent management and succession planning initiatives to support strategy and growth.
Jim has managed large, complex organizations and multi-million dollar programs for the majority of his 30-year career. He joined Leidos' legacy company, SAIC, in 1998 and has held numerous technical and leadership positions from program management to operating group leadership. 
Earlier in Jim's career, he worked for the U.S. Army Corps of Engineers and Morrison Knudsen Corporation on projects responsible for the dismantlement and disposal of Cold War era nuclear fuels facilities. He also spent six years in the U.S. Navy's Nuclear Power Program and served on the aircraft carrier USS Dwight D. Eisenhower.
Jim has a bachelor's degree in radiation protection from Thomas Edison State College and a master's degree in industrial hygiene from Central Missouri State University. He has also completed the Advanced Management Program at Harvard Business School.